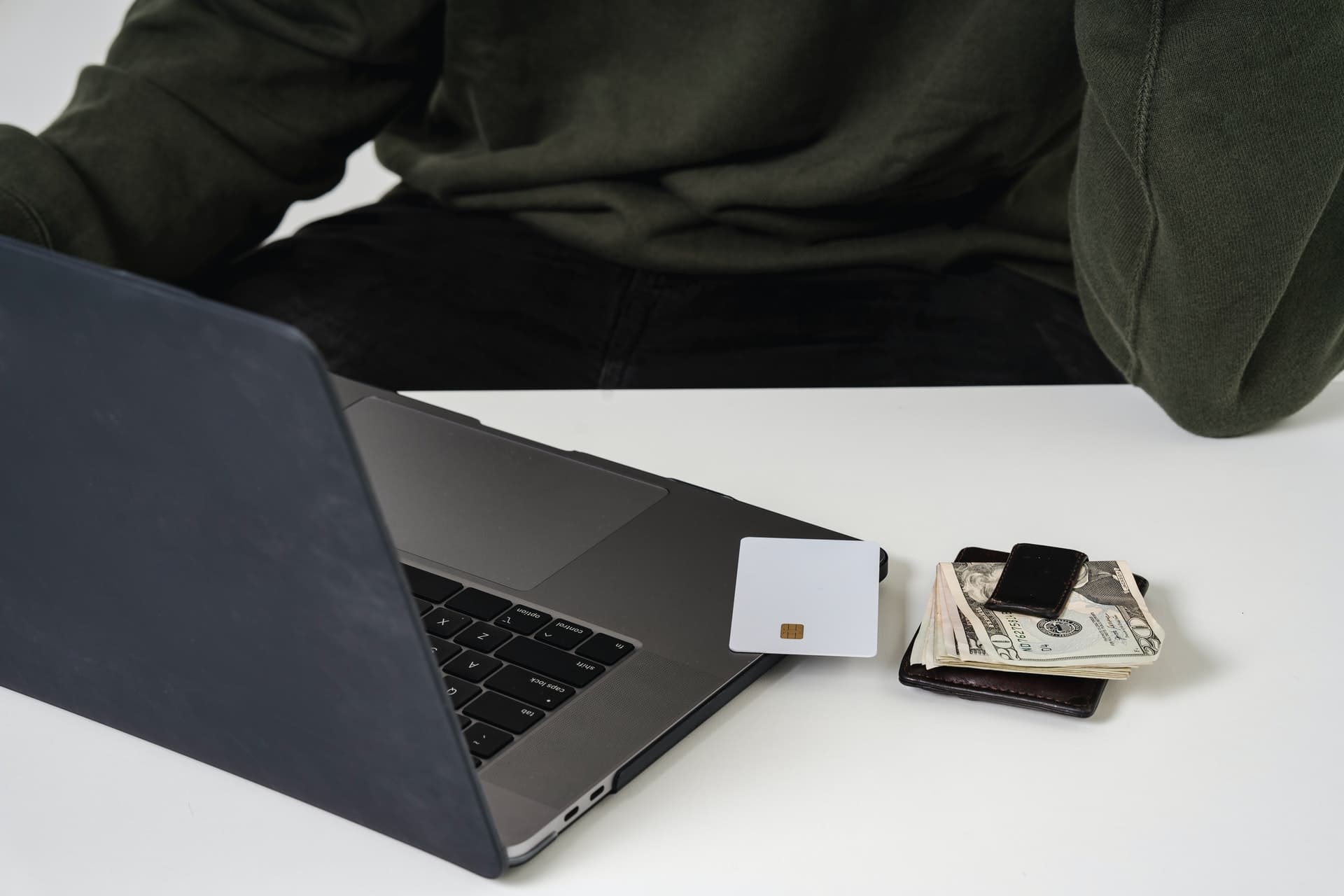 Online Purchasing Power FOR Germany
HOW HIGH IS THE ONLINE PURCHASING POWER FOR INDIVIDUAL PRODUCT GROUPS?
Online retailing is booming. Consumers are spending an ever increasing amount of their money online. Online purchasing power is an important indicator that companies must take into account in expansion, location analysis, advertising planning and direct marketing.
The online purchasing power contains the online spending in euros for 39 product groups, as well as the corresponding online share for all municipalities and 5-digit zip codes in Germany.
The breakdown into 39 different product groups shows the exact distribution of online spending for the respective product groups.
AVAILABLE PRODUCT GROUPS / RANGES
Food
Non-alcoholic beverages
Alcoholic beverages
Tobacco
Women's fashion
Men's fashion
Children's fashion

Lingerie

Hosiery
Other clothing
Footwear
Leather goods
Furniture
House and home textiles, other furnishings
Large electrical appliances
Small electrical appliances
Household goods, glassware, tableware
Detergents, cleaning agents and cleaning products
Medical products
Personal care
Telecommunications
Information technology
Consumer electronics
Recorded media
Photo
Optics
Sports equipment
Sportswear
Sports shoes
Toys and games
Hobbies, musical instruments
Books, newspapers, magazines, stationery
Watches and jewelry
Hardware store assortment
Automotive spare parts and accessories
Bicycles and accessories
Pet supplies
Baby supplies
Other
ONLINE PURCHASING POWER — SIGNIFICANT REGIONAL DIFFERENCES — EXAMPLE CONSUMER ELECTRONICS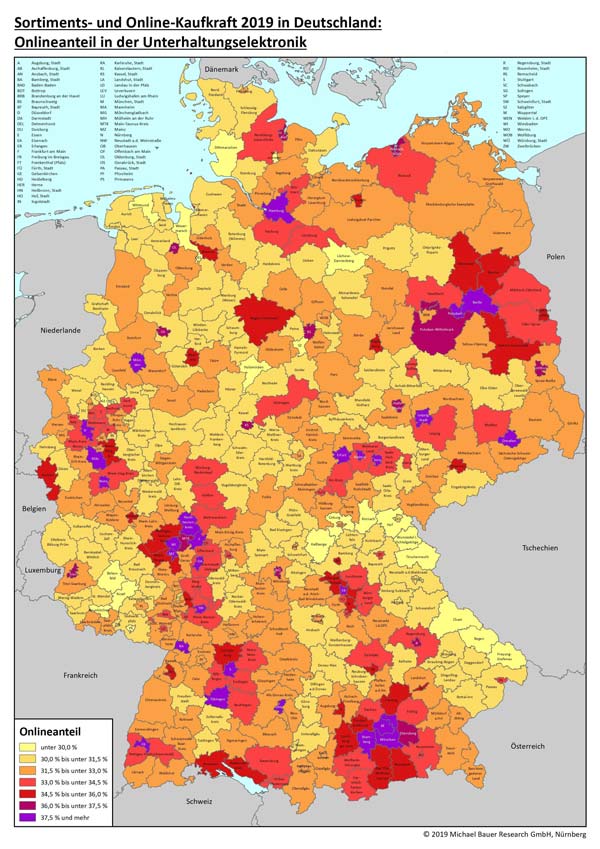 AT WHAT AREA LEVELS IS THE DATA AVAILABLE?
POSTCODE LEVEL
Zip code map with a spatial distribution of zip codes. The individual postal codes are displayed as a postal code area.
ADMINISTRATIVE AREA LEVEL
Municipal boundaries plus higher-level boundaries such as county boundaries, administrative districts and state boundaries.
KEY DIFFERENTIATORS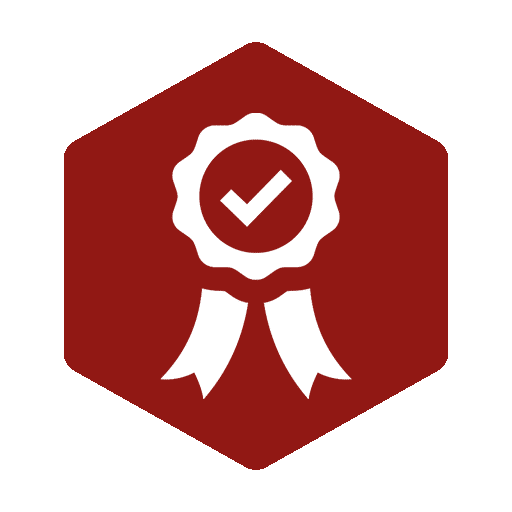 Strict quality control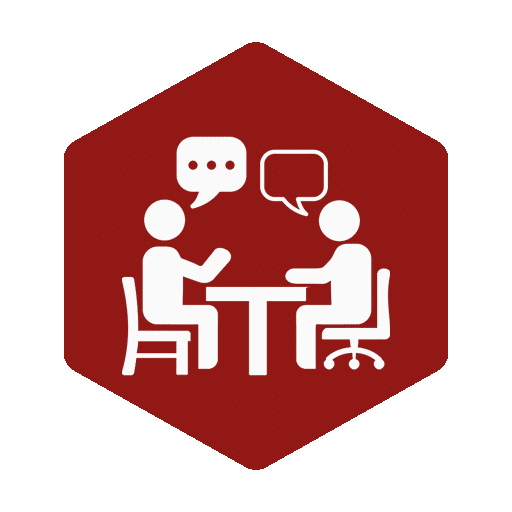 Individual consulting and support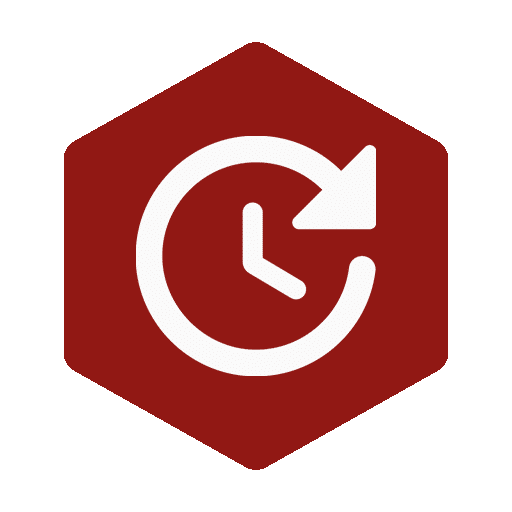 Continuous updating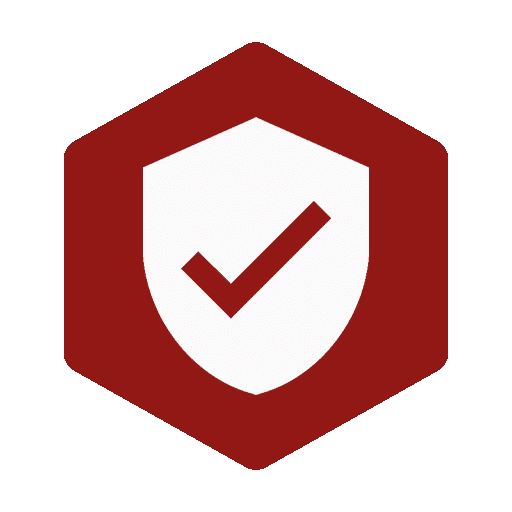 100 % GDPR compliant
TELL US WHERE YOU ARE HEADING.
WE WILL GLADLY ASSIST YOU IN SELECTING THE DATA NEEDED TO REACH YOUR GOAL.
Didn't find what you are looking for or have another question? Please do not hesitate to contact us!
Our experts will be happy to advise you individually and without obligation on which data you can use to create added value for your company and realize savings.
Would you like to evaluate and visualize the data?
Discover More
Michael Bauer International GmbH launches "MBI Trends" analyzing changes and developments in population, purchasing power and consumer spending data

Karlsruhe, May 16th 2023: Michael Bauer International GmbH (MBI), a leading provider of geographic, …
MBI partners with WeVee Technologies to promote sustainable mobility

Karlsruhe, February 09th 2023: When looking towards a more sustainable future, electric vehicles …
Trend topic 2023: Omnichannel strategy – and how the right data can help you achieve it

Karlsruhe, 19.01.2023: The fact that online retail has experienced a boost due to the Covid-19 pandemic …
Release: Market data for Germany 2022

As a supplier of globally consistent and comparable geographic, market and risk data, companies …
Well-founded sales planning with up-to-date market data

Update 2021 - Market data for Germany 2021
Karlsruhe, July 6th 2021: Various purchasing power …
Location Intelligence in Real Estate

The most important factor in the real estate business is location. The value of a property highly depends …
Consumer Spending by Product Groups – Analyze Consumer Behavior in Europe

Due to the corona pandemic, the gap in consumer spending between different product groups is broad. …