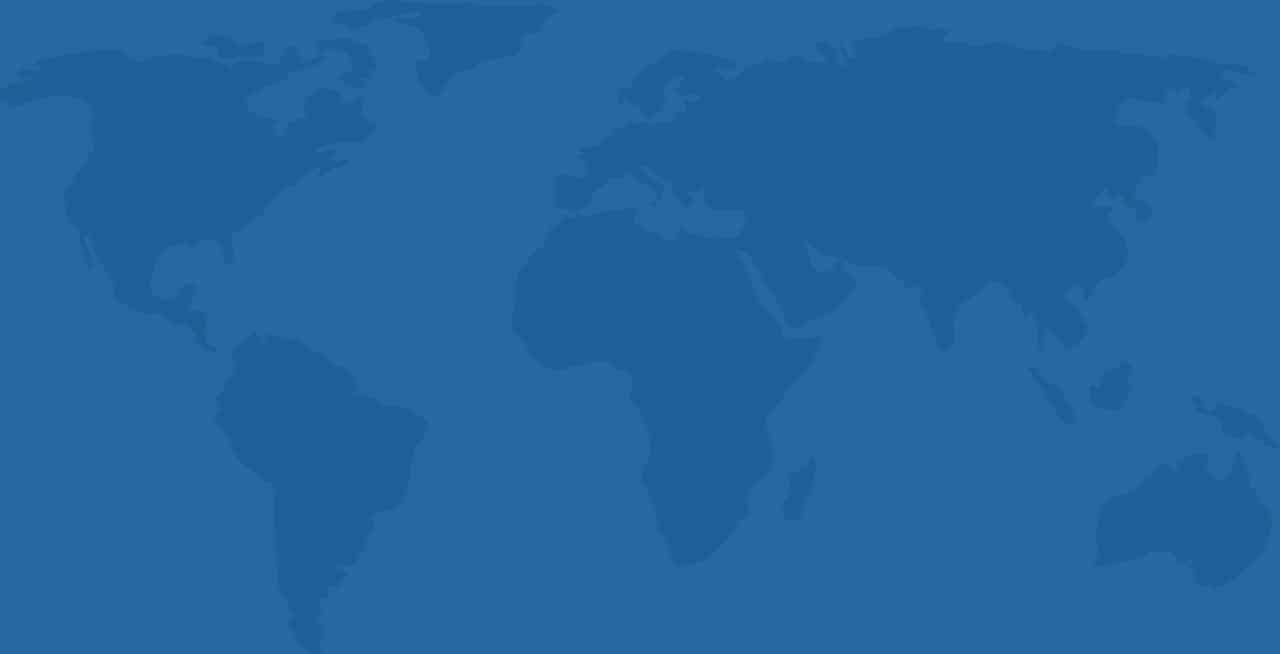 De-risking with Political Risk Reports 2023
Are You Ready for De-Risking?
As globalization continues, political conflicts are on the rise worldwide. It is becoming increasingly clear that companies must actively manage the security of their supply chains if they want to protect their production and, in turn, their customer relationships. Recently, the term "de-risking" has been coined to describe measures to minimize the risks of such dependencies on foreign markets. These include:
Breaking out of elementary dependencies
Supply chain diversification
Further analysis of country political risks
Developing scenarios and options for action
Effective and close monitoring of country risks
Adjustment of scenarios
How the 2023 Political Risk Reports will help you:
With the new country risk reports…
you receive information about future developments that are already identifiable today,
you can develop measures and strategies to stay ahead of the market and take advantage of opportunities,
you lay the foundation for identifying, analyzing, and preparing relevant information to help your organization continuously monitor, assess, and prepare for political risk.
De-Risking Made Easy with Tools Provided by the Risk Reports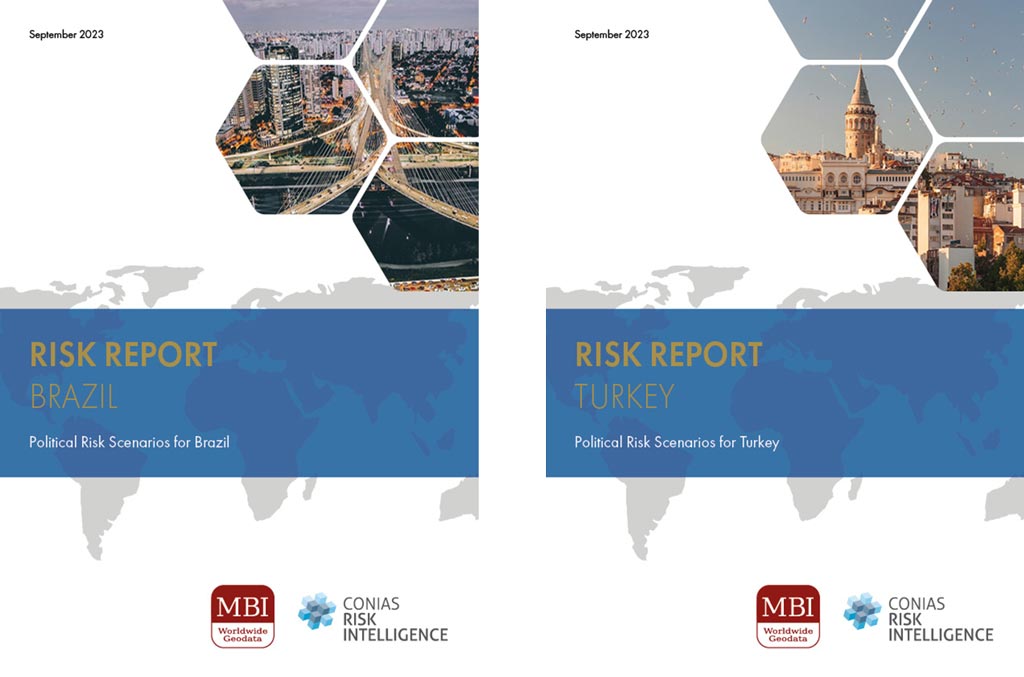 The Political Risk Reports are your easy entry into your own monitoring of political risks. The 30- to 50-page reports focus on the political conflicts of the respective country and their impact on political risks in the following dimensions:
Political Stability and Security
Geopolitical Context
Market Openness
Social Cohesion and Labor Market
Human Rights
Environment and Sustainability
Additional product modules and updates can be added on a monthly or quarterly basis.
Each report has its own country focus, but all reports are structured according to the same scheme. This means that individual countries can be easily compared with each other. Each report uses the same tools, which are briefly described below.
Conflict Radar: the Whole Country at a Glance
The conflict radar shows which political conflicts currently require special attention
At the same time, you can see at a glance which conflicts and risks are on the horizon in order to manage risks for your company proactively
This is a snapshot based on current knowledge and current expectations as an overview. More information explaining the conflicts on the radar can be found in the report.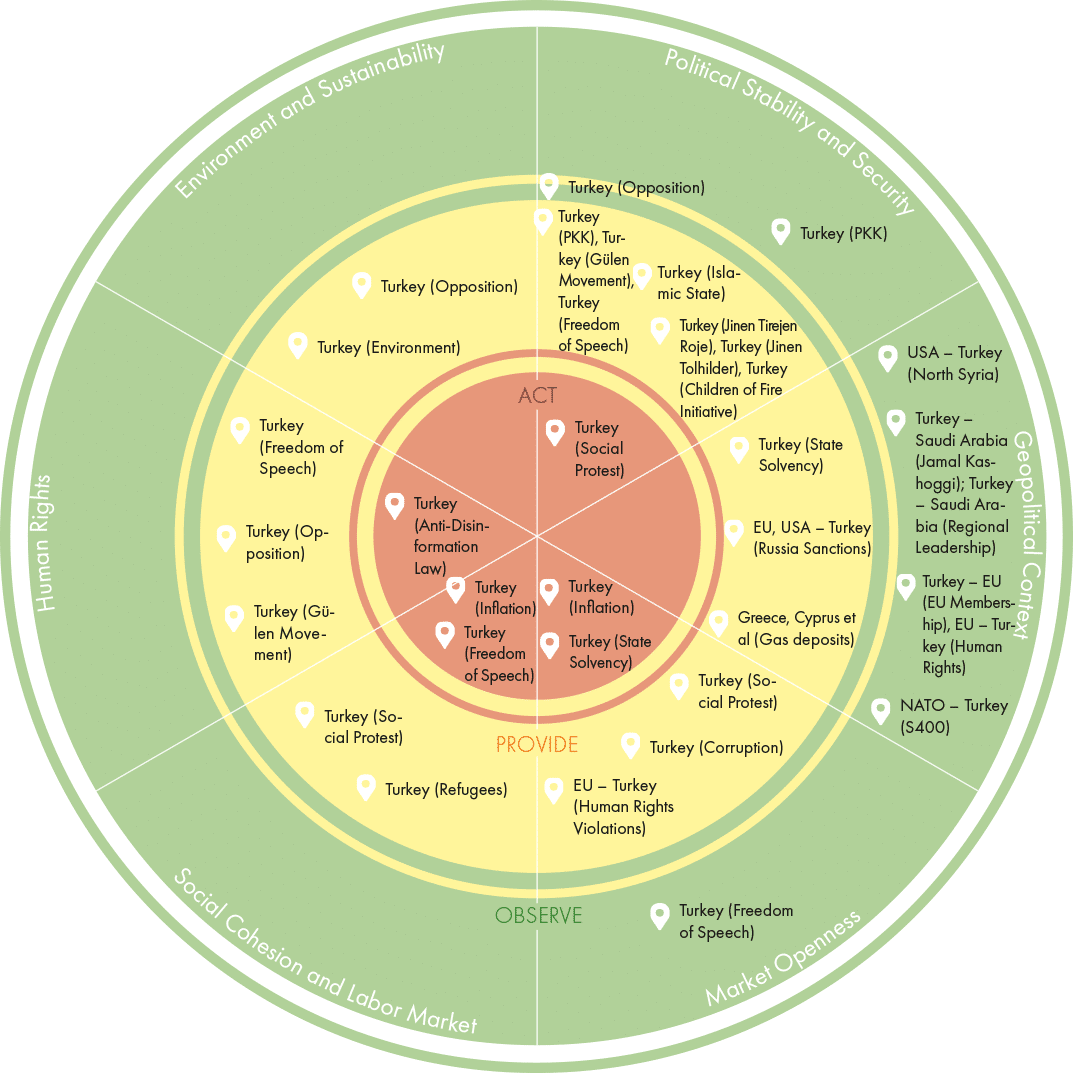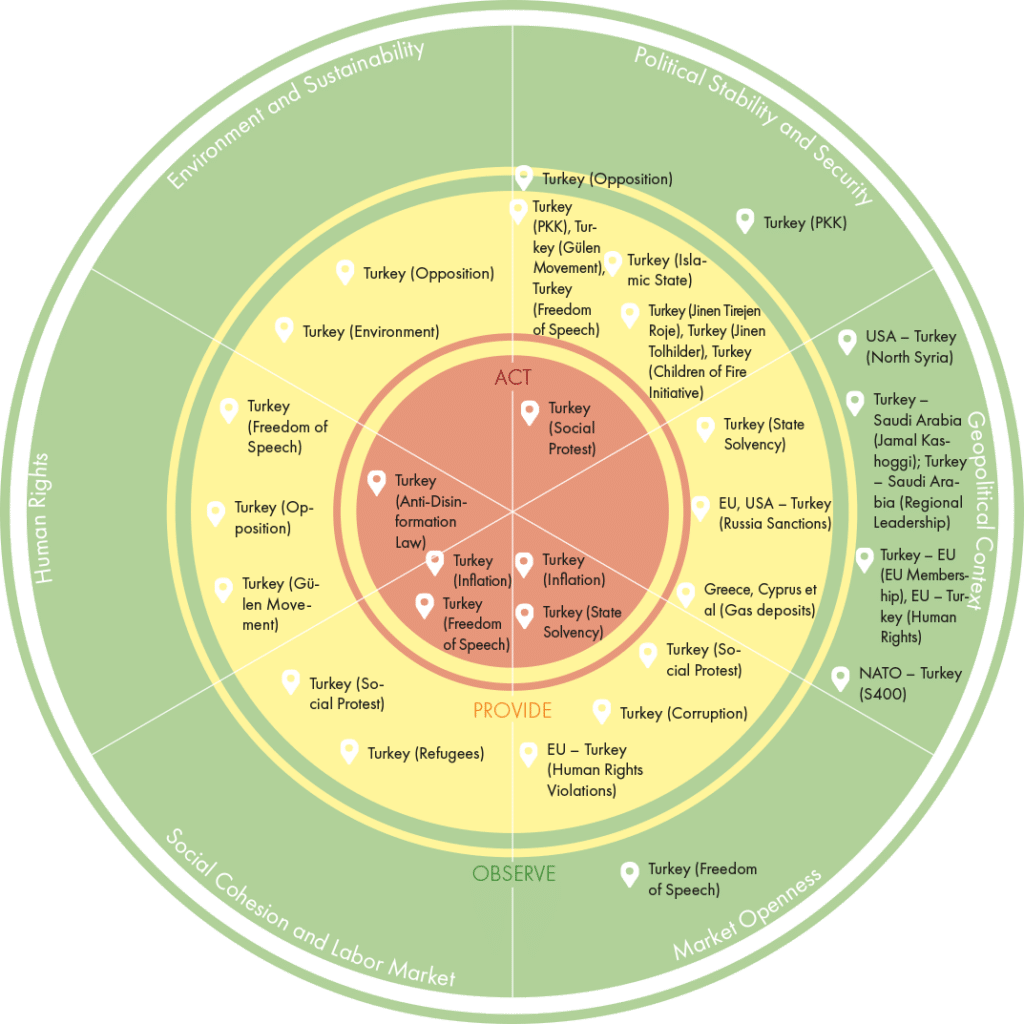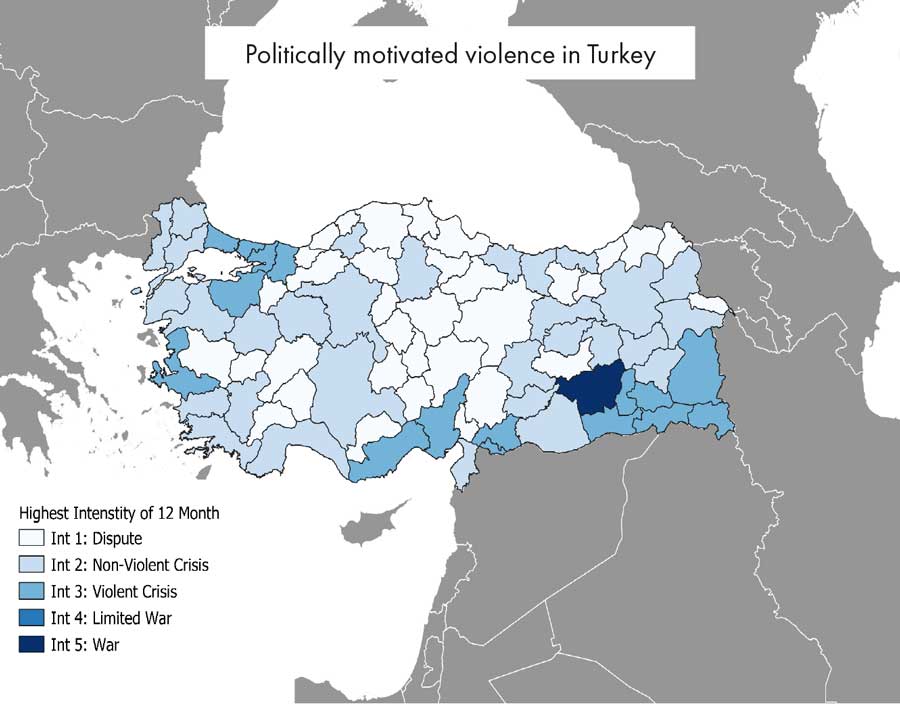 Maps: Geographical Classification of Conflicts
The map shown here, for example, reveals where the hotspots of violence are located
Violence observed in the last 12 months is displayed
The map shows violence at a granular, sub-national level, so you can see which regions of the target country are at low or high risk
The map show violence at a granular, sub-national level, allowing you to differentiate which regions of the target country are at low or high risk
Overview Tables: Political Risks for all Conflicts Covered
The summary tables at the end of the chapters show the main conflicts, drivers and resulting political risks for each segment considered. The "driver" column lists actions that could be taken by actors and other events that could occur or are currently being observed.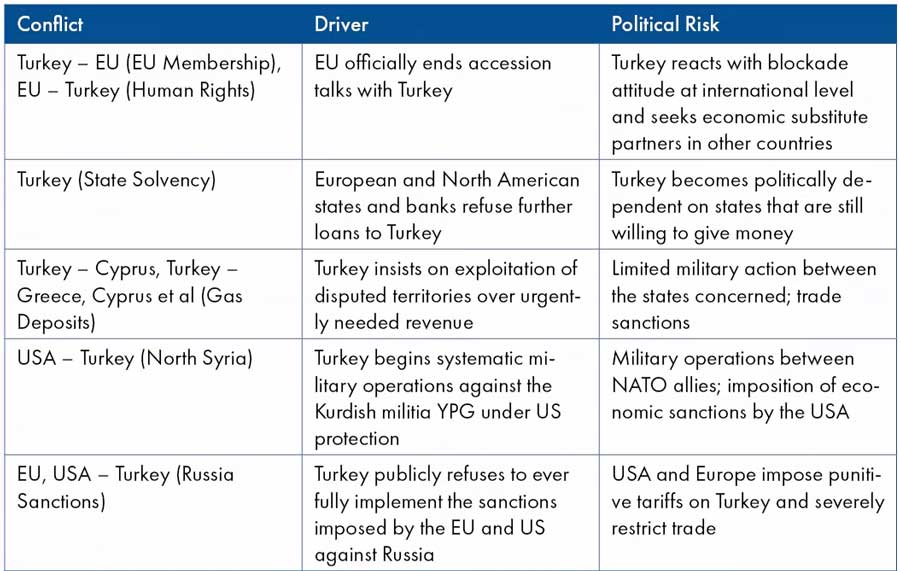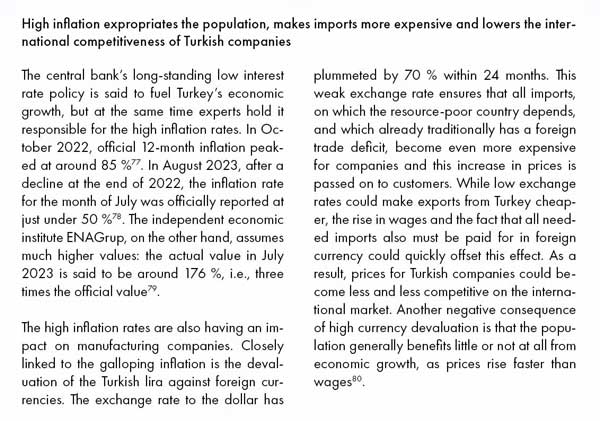 Texts: Well-Founded and Understandable
The texts, written by renowned country experts, are well researched and substantiated as well as simple and understandable. They explain in more detail the risks presented in the table and provide background information. As a result, you learn more about the important players and their further options of action.
Scenario graphics: with Implications and Recommended Actions
For each report, three scenarios are presented that build on the previous analysis and represent more complex risk situations and their possible evolution. Companies and other potential users can compare the development steps with reality and determine the probability of occurrence. Practical recommendations are provided on how to manage and mitigate the risks.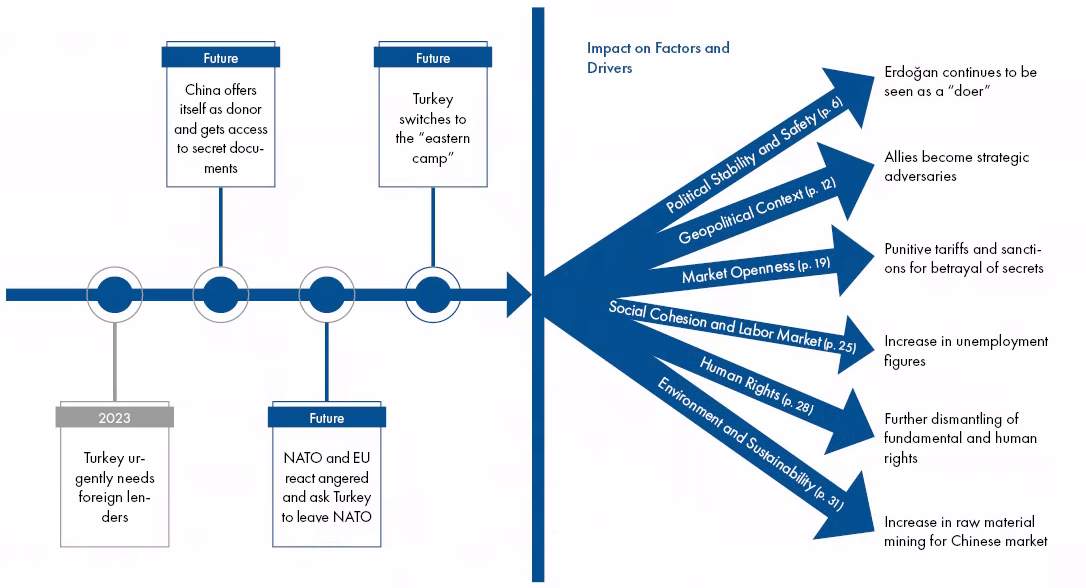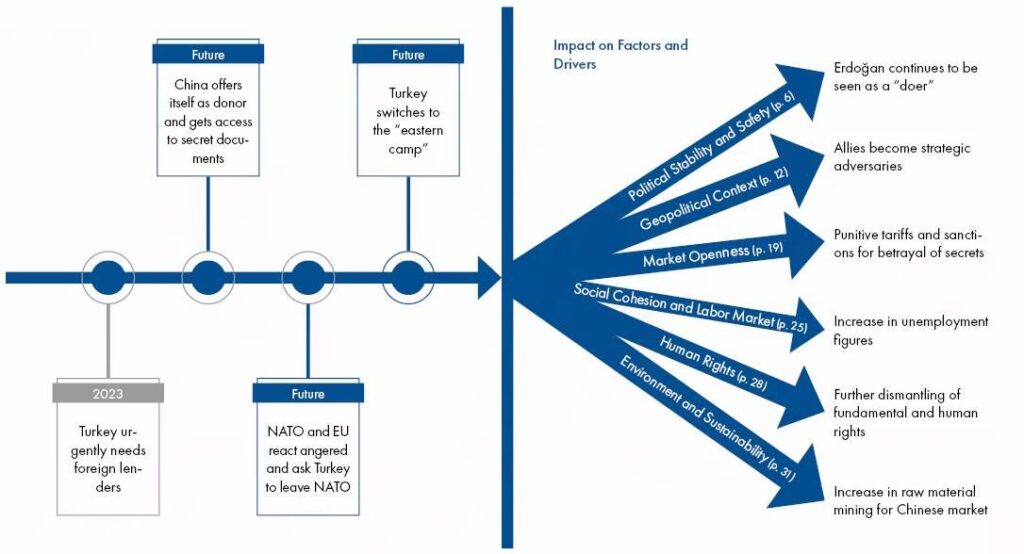 We take special care to keep our reports up to date so that you can make well-informed decisions. But even the most up-to-date report can only be a snapshot, based on current knowledge and expectations. Political constellations can change overnight, which is why continuous monitoring is so important. To this end, we offer various options for updating the reports as well as constantly updated risk data. Please contact us to discuss update and customization options.