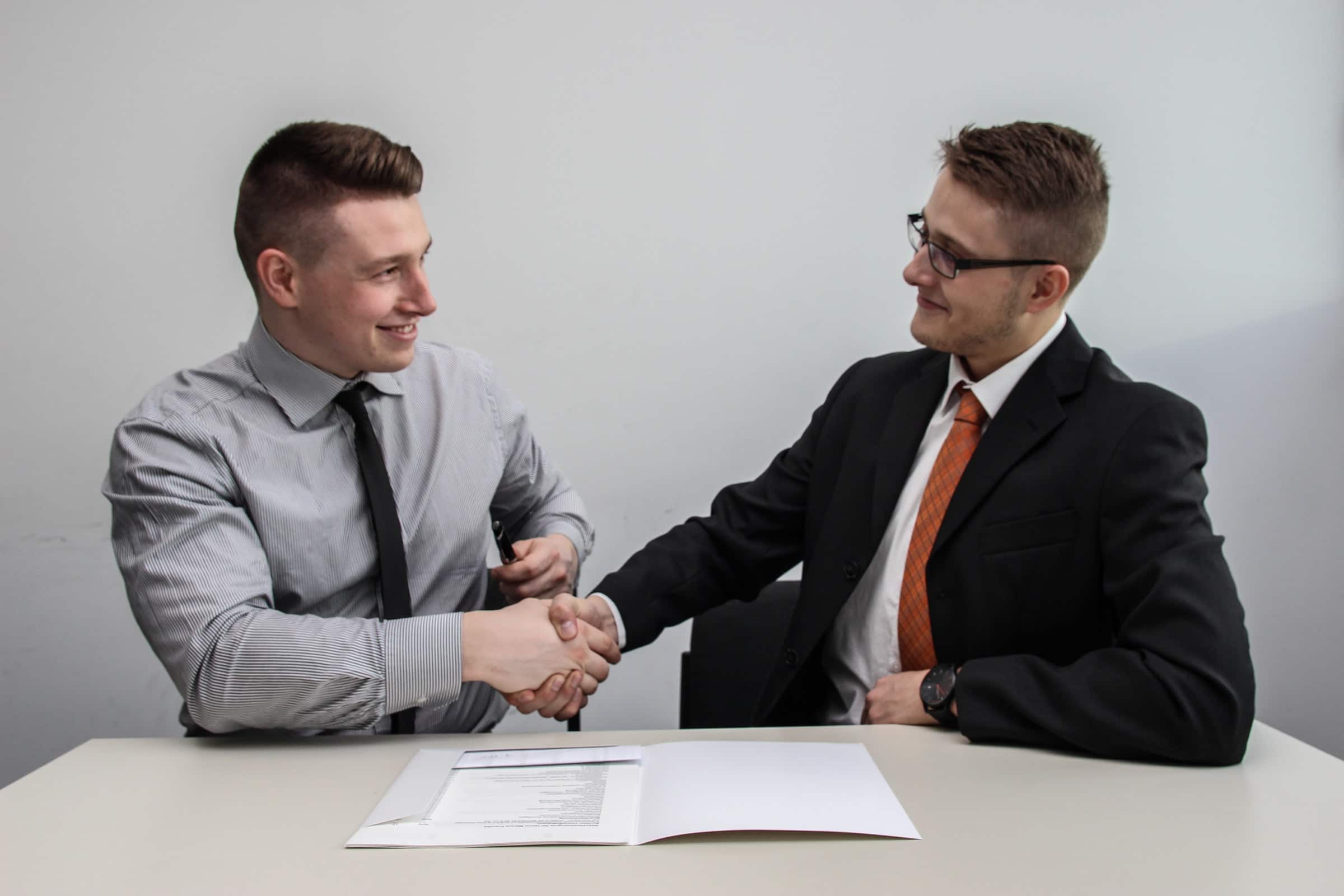 MBI has a global and strong network of partners.
One of the most rewarding parts of business is building lasting partnerships. We believe in our partners and they play an integral part in our vision. Together with our partners we offer you the best solutions. We are also proud to work with our competent HERE Partners.
Please contact our local partners and take advantage of the same language, time zone or currency.
To become a part of our international partner network as an Authorized MBI Reseller, please contact us.

Asterop S.A.
France
Asterop's expertise is dedicated to the improvement of the companies' network's performance. Based in France, they assist their customers from their strategic thinking to the full deployment of operational action plans. From an Omnichannel approach to the optimization of channels' synergy, Asterop helps firms to identify new Point-of-Sale concepts, improve their distribution network and adapt their local offer accordingly to the demand. The expertise of Asterop is based on a 16-year experience and the mastering of the four pillars of decisional geomarketing: consulting, methodology, edition of value-added data and technological solutions. This unique synergy makes it possible to provide the optimum responses on development, marketing and sales performance issues to all actors in various industries such as retail, distribution, the media, banking, insurance, and the public sector.

CARTO
Spain
From smartphones to connected cars, location data is changing the way we live and the way we run businesses. Everything happens somewhere, but visualizing data to see where things are isn't the same as understanding why they happen there. CARTO enables organizations to use spatial data and analysis for more efficient delivery routes, better behavioral marketing, strategic store placements, and much more. Data Scientists, Developers and Analysts use CARTO to optimize business processes, and predict future outcomes through the power of Spatial Data Science.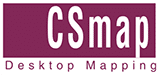 CSmap s.r.o.
Czech Republic
CSmap is a czech software company established in 1995. CSmap has long-time experience with geographical information systems (Location Based Intelligence), MapInfo and its implementation in various types of industries from telecommunications, retail companies to public sector. Business activities of the company cover both Czech and Slovak republic and the wide portfolio includes software delivery and development, geographical data and professional services.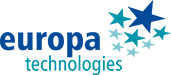 Europa Technologies Ltd.
United Kingdom
Europa Technologies is an award-winning map data manufacturer and hosted services supplier based in the UK. Their clients include organisations such as Google, UK Government and leading commercial companies around the world including the insurance and telecom sectors. Their digital maps of the world are essential to organisations implementing global Spatial Data Infrastructures (gSDI).

First Element b.v.
The Netherlands
First Element was founded in 1990 in the Netherlands as a supplier and developer of relational database systems. Since 1994 the focus of the company has been mainly in the area of Geographical Information Systems (GIS). First Element has been partnering with Pitney Bowes Software for over 20 years. They develop GIS solutions for government and commercial businesses with specialist knowledge in the Police, Retail and Real Estate markets. First Element is situated in Delft and member of various branch and knowledge organizations such as ICT-Kring Delft, VNO-NCW West and Delft Design. Knowledge areas: LI2A – Location Information Intelligence and Analytics. Geomarketing/Retail solutions: location planning, business planning, sales territory planning and market research analyses. Public safety: crime analyses solutions for web and desktop.

GeoMarketing GmbH
Austria
GeoMarketing GmbH, Austria, is engaged for over 15 years with the creation and processing of spatial data. They offer both basic data and tools to use them and see themselves primarily as partner, consultant and service provider for their customers. They work on the basis of standard products, custom solutions and implement these project-oriented. Analysis, processing and matching of data as well as project development and implementation are in good hands with them.

HERE Technologies
Germany / USA
HERE, the Open Location Platform company, enables people, enterprises and cities to harness the power of location. By making sense of the world through the lens of location, they empower their customers to achieve better outcomes – from helping a city manage its infrastructure or an enterprise optimize its assets to guiding drivers to their destination safely. To learn more about HERE, including their new generation of cloud-based location platform services, visit www.here.com.

Lutum+Tappert DV-Beratung | Germany
Lutum+Tappert DV-Beratung GmbH, Germany, has over 30 years of experience in geomarketing, developing standard software and providing customized solutions for marketing, sales and controlling. Lutum+Tappert is specialized in offering components of a geomarketing-system, such as digital maps, market and company data and appropriate software. The company also offers a high level of consulting and advisory services. Lutum+Tappert integrates digital maps in Management Information Systems and has an impressive track record in geomarketing projects, market analysis and sales innovation. Their services include design and production of customized organizational and location maps and also web mapping services.

precisely
USA
They are the architects behind the accuracy and consistency of data. Their approach gives the confidence and context to reach beyond today's performance. They move and help process data with integrity, giving tomorrow's market leaders the ability to make better decisions and, ultimately, build new possibilities. With unmatched expertise across data domains, disciplines and platforms, they equip with high quality, enriched insights that fuel innovation and power decision-making at scale.

WENXT S.A.S.
France
we::nXt is a management consulting firm specialized in Sales and Go-to-Market acceleration, helping Scale-Up companies grow to their next stage of development. we::nXt is exclusively focused on a few specific Tech verticals: Cloud, Artificial Intelligence, Location Intelligence, and Smart Mobility. we::nXt is a firm comprised of former sales and marketing leaders, who have extensive experience in sales leadership with high-tech companies. In addition to its Sales Acceleration services, we::nXt distributes MBI GeoData to help its customers implement best-in-class Geomarketing solutions.
To become a part of our international partner network as a HERE Registered Partner, please contact us.

21south B.V.
The Netherlands
21south was founded in 2016 and focusses primarily on the development, implementation and support of their SaaS offering for the waste and recycling industry, 21QUBZ. You will find their customers in both the municipal industry as well as waste companies. They help customers to make waste collection sustainable. 21QUBZ is a full SaaS solution including back-up and recovery. 21south put HERE in place in the project that is currently being executed for the city of Amsterdam especially to navigate to the 14,000 underground containers. The routes are calculated daily based on the predicted degree of filling of the containers.

CONNECT Mobility GmbH
Germany
The CONNECT Mobility GmbH is a German software developer and operator with sustainable on-demand mobility and has its headquarter in Erlangen. The goal is the full utilization of cars and the reduction of emission in mobility. The startup was founded in 2020 in the Friedrich-Alexander-University Erlangen-Nürnberg. The uRyde App combines navigation and ridesharing and therefore offers every car in real time transmission and on demand for other passengers. In addition, the app intermodal integrates public transport and internal shuttle bus systems, e.g. from Siemens Healthineers.

DOS Group
Switzerland
Founded in 2001 in Arzo, within a few years DOS Group strengthened its offer in the ICT field, adding to the resale of computers and printers the consulting for more complex IT infrastructures and data center services. DOS Group has become an aggregator of competences, able to listen to customers and put its own know-how at their service. They support their clients thanks to a complete portfolio of solutions and through targeted consulting they aim to make the business agile enough to seize all the opportunities that the Digital Transformation brings with it.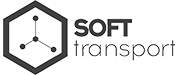 Euload SRL
Romania
Soft-Transport is a Transport Management System (TMS) application which serves Fleet Management, Dispatching, Management of Transport Documents (CMRs, etc.), Invoicing, Subcontractors Evidence, Fuel Consumption Calculation, Accounting, Financial, Technical Service and Maintenance, Administrative, Personnel, Statistics and High-Level Management. Soft-Transport integrates HERE Maps as a route planner with calculation of KM and tolls, taking in consideration tonnage and size restrictions.

Herberg Systems GmbH
Germany
Herberg Systems GmbH is an expert for digitalization in logistics: Since 1998 they are the leading provider of innovative solutions for cloud services, system integration, and software applications for the maritime sector. Their software solutions are the fleet management software Fleettracker and the chartering software Charter.Works. They strive to make the complex simple and to create "Freiraum" for the essential.

home2net GmbH
Germany
h2n offers sensors and cloud solutions for smart tracking and industrial monitoring applications. Their motion activated devices can be located and traced using GPS, Wifi and Network based data. With their ultra long battery life and IP69k rugged solutions they support applications in infrastructure, construction, logistics, agriculture and industry.

ICC Electronics Service Co. Ltd. | Saudi Arabia
ICCES Co. Ltd. has over twenty-five years of successful growing business in the field of VSAT communications, data networking, systems integration and IT consultancy services. Its clients in Saudi Arabia and the rest of the world include private individuals, companies and government institutions. Over the years, ICCES has gained expertise in the field of wireless and fiber data communications, CCTV, IP camera, systems integration, facility security and access systems, fleet management and vehicle tracking solutions. ICCES Co. Ltd. developed an advanced fleet management and vehicle tracking software platform that solves most of the problems of logistics companies, taxi and rent-a-car operators, company fleet, vehicle financing companies and individual car owners.

IMPARGO GmbH
Germany
IMPARGO is a SaaS company based in Berlin with offices in Cairo (Egypt). They provide transportation management systems (TMS) for all shippers, dispatchers and carriers in Europe. Their goal is to become the #1 digitalization platform in road freight logistics and supply chain operations. To this end, they develop their technology that makes all stakeholders in the logistics value chain become more efficient, and thus increase the service level of the transport industry.

Kimbino
Slovakia
Kimbino Green distributes leaflets and catalogs to customers in an ecological way. Thanks to the project, they are able to address potential clients effectively and inspire them to make a purchase. By taking an innovative approach to marketing, customers interact with the offer of their business partners. Kimbino always hears their users out. They made them their priority, and therefore they can adapt their services to customers' needs. Kimbino is not only a website, it is also an application which makes shopping fun. Kimbino tries to do their best and work on developing other functions that will be useful and user-friendly.

Monolit
Slovenia
Monolit is a SME from Slovenia operating in the market since 1995. Monolit is the main Slovenian provider of navigational and topographic map database. Their spatial data is used in different GIS solutions developed by them or implemented in already existing solutions. The main advantage of their data is that it is up-to-date, has full coverage, can be transformed into different formats and coordinate systems and is accessible through web services by different APIs. Monolit also uses spatial data in specialised mobile applications developed for Android and iOS platform.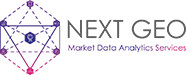 Next Geo
Turkey
Next Geo Market Data Analytics Services in Turkey.

OPTITOOL GmbH
Germany
OPTITOOL GmbH is located in Regensburg, Bavaria, and is a worldwide operating software company which has successfully specialised in Transport Management Systems (TMS) for more than 20 years. Dispatchers easily and quickly plan and optimize trips in the TMS and send the trips to the Mobile ERP. Reduction of workload, simple handling for the drivers, digitalised, paperless & connected processes in real-time – that's what their Mobile ERP stands for. Artificial intelligence is increasingly seen as an important competitive factor. OPTITOOL uses artificial intelligence to optimize trips, avoid traffic jam (smart & self-learning system), avoid empty runs / inefficient trips.
SafeFleet GmbH
Romania
SafeFleet is an innovating telematics software in the field of M2M in Romania, used by companies in Italy, Poland, Hungary and other countries from the Balkans. For over 20 years, SafeFleet offers its clients quality solutions, like GPS fleet monitoring, automatic road tax payment, AMR (Automatic Meter Reading) and mobile parking payment. Presently used for over 4,000 customers with over 50,000 installed devices. Their platform offers: Vehicle monitoring, Fleet and fuel management, Driver behavior, Driver identification, Two way communication, Temperature monitoring, Back-up links transmitted through satellite and many other features.

SATLOG GmbH
Germany
SATLOG are experts since 2000 in making fleets more productive. They provide GPS-Tracking, Ordermanagement and cost and performance measurement on Oracle technology via cloud services. Their GPS-Tracking systems and TruckTablets are specially made for trucks and vans. SATLOG integrates ContiPressureCheckTM for tire pressure monitoring on the TruckTablets. Rearview and sideview-cameras help to make the transport more secure, as well as the integration of PRECO side defender system for blind spot detection. They deliver turnkey hardware, software and service.

SENSONEO j.s.a.
Slovakia
Sensoneo provides smart enterprise-grade waste management solutions for cities and businesses to cost-efficiently manage the waste lifecycle and improve the environment and well-being of people. Through its unique smart waste management technology, Sensoneo is redefining the way waste is managed. Sensoneo solutions cover from asset tracking for bins all the way to the automated on-demand collection planning. Sensoneo combines 3 solutions for Smart waste – Asset Management, Waste Monitoring and Route Planning solution. Sensoneo's proven solutions reduce waste collection costs by at least 30% and lower carbon emissions in cities up to 60%.

SPEDION GmbH
Germany
Established in 2002, SPEDION GmbH made a name for itself largely by developing telematics systems for trucks in the freight forwarding industry. From its headquarters in Krombach, Germany, the company has continued to develop innovative telematics solutions that have comparatively low investment costs. In 2011, the company launched its highly successful SPEDION App – a mobile, pay-per-use, modular software solution for Android devices. Then in 2014, it launched the SPEDION Portal App that provides an overview of your fleet, vehicle details and driver status on mobile devices running either the Android operating system or Apple's iOS. The SPEDIONline web portal was also relaunched in 2014.

tepcon GmbH
Germany
tepcon GmbH is a technology company based in Donaueschingen in the Black Forest. As a pioneer in the field of modern software development for B2B, they specialize in IIoT solutions in the fields of augmented reality & virtual reality, condition monitoring, machine learning and mobile apps. With their scalable telematics system traisy®, they cover a comprehensive range of functions and possible applications: Asset-Tracking, vehicle tracking, container tracking, fleet management, optimization of route and deployment planning and much more.
The company develops sophisticated IIoT products for customers in a wide range of industries and sectors, such as mechanical and plant engineering, telecommunications, and production and information technology.

THINKSOCIAL Ltd.
Cyprus
Lastmily, a product from Thinksocial Ltd., is an AI powered routing optimization platform, innovative, flexible, built inside a delivery company, fast with plenty of features, meeting needs of all delivery companies. Learn more about Lastmily on their LinkedIn channel.

Touch Media
Slovakia
Touch Media s.r.o. was founded in 2013 and has been active in the field of media consulting, PR services, and online solutions from the beginning. Since 2017, Touch Media has focused on developing the unique global Route 66 Navigation app, which was launched in 2018, as the first navigation tool for the historic Route 66 in the world. Touch Media not only survived the pandemic but became the world's largest operator of services for tourists traveling on Route 66. In 2021, Touch Media focused mainly on the U.S. market, where there was a significant increase in domestic tourism due to pandemic measures and subdued international tourism. In the 2022/2023 season, they expect the return of tourists from all over the world on Route 66.

Wolf Software
Germany
With their logistic-information-system the company has been optimizing business processes for their customers for more than 30 years. LoGo 3 is a non-sector-specific software solution combining all components of a modern logistics management. This involves the entire planning, management and controlling process of transport logistics as well as personnel and fleet management. The innovated logistics information tool provides you with decision support for your management process. The software can be extended by a variety of modules, especially for your or your customers' requirements.

Xmatik AG
Switzerland
Xmatik AG has existed as a Swiss family business since 2002 and specializes in software solutions for the transport and logistics sector. Great value has always been placed on customer-oriented development, support, training and consulting. In addition to the comprehensive transport solution Xtrans, the portfolio includes software for tachometer analysis, time recording and vehicle communication. The modular structure of the solutions allows them to be used for almost any size of company and to be flexibly adapted to individual requirements, various interfaces to third-party software complete the range. All areas of application in the transport sector can be covered, including waste disposal & recycling, dump truck service, gravel & concrete, sewer cleaning, furniture transport & moving, construction machinery & dump trucks, and many more.