MBI IS A MANUFACTURER OF SMALL-SCALE INTERNATIONAL MARKET AND GEOGRAPHIC DATA WHICH IS GLOBALLY CONSISTENT AND COMPARABLE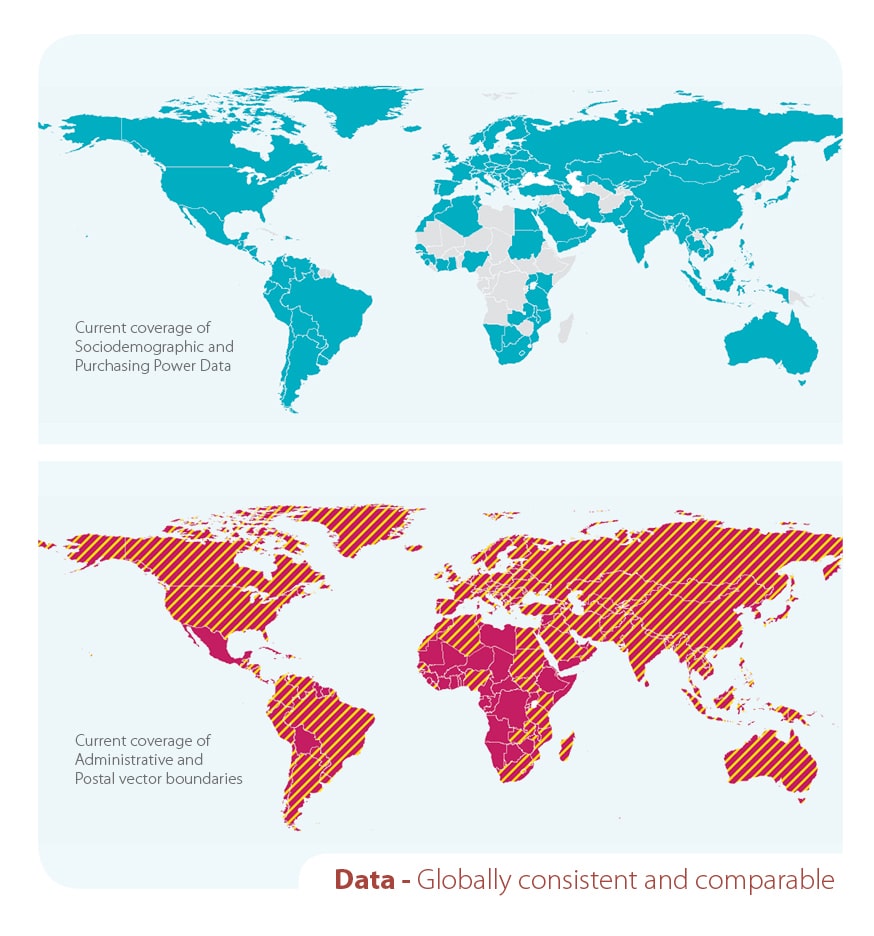 MBI focuses on providing multinational companies, OEMs and corporations with data, together with the matching geographical geographies. We offer a wide range of international data products for business-critical geospatial analysis on different geographical levels (postcode, administrative, small areas). Our DEMOGRAPHICS include population, households, age bands and CONSUMER STYLES, PURCHASING POWER databases, retail spending and retail turnover on most geographical area levels globally. We also digitize vector POSTCODE BOUNDARIES (ZIP), ADMINISTRATIVE BOUNDARIES AND SMALL AREAS MAPS for most countries Worldwide.
Our data offering is rounded off with GLOBAL STREET LEVEL MAPS in different granularity and scales, traffic counts, Points of Interest and geocoding services.
Since inception we have maintained the focus on global comparability and we are a market leader in providing data in the same formats, structure, vintages and seamless maps globally.
We have the most amazing team that are specialized in providing tailor-made data products according to your individual requirements and committed to support our customers and PARTNERS to achieve an effective set-up and continuous handling of their geodata.
CLASSIC APPLICATIONS WHERE OUR DATA IS USED
Geomarketing: sales targeting, expansion planning and site location analysis
GIS (Geographical Information Systems)
Business-Intelligence
Social Media Marketing
Michael Bauer International GmbH is a sister company of MICHAEL BAUER RESEARCH GMBH.