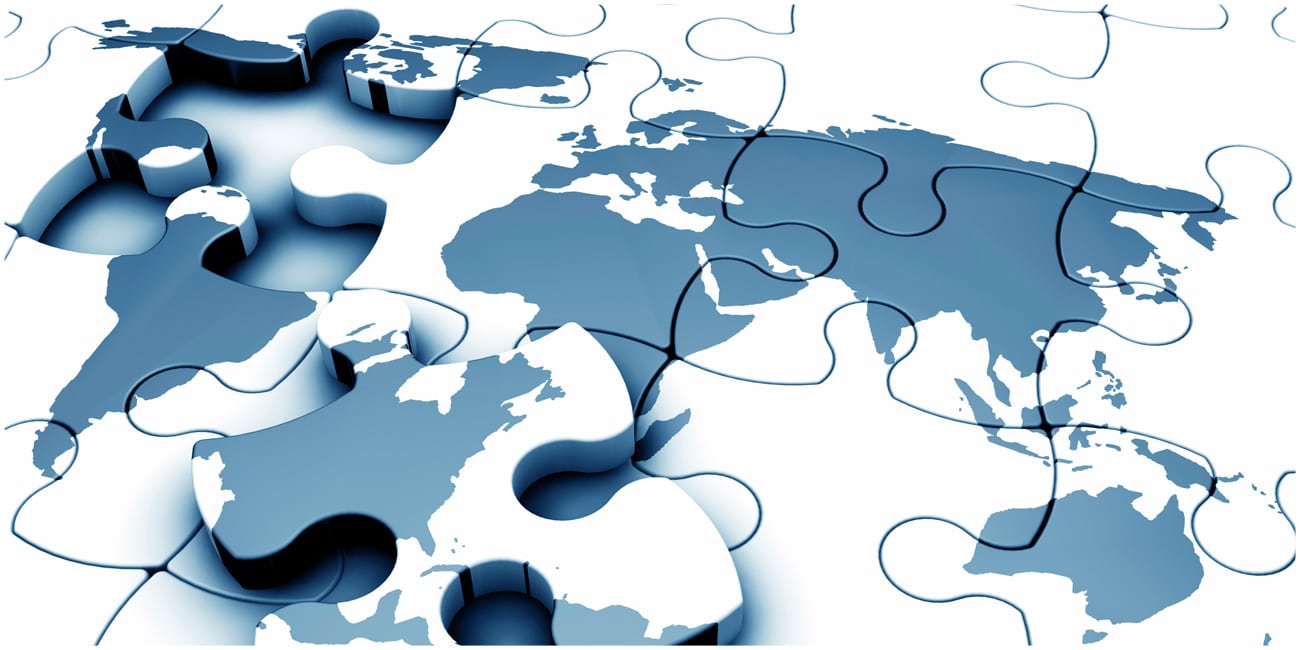 MBI DATA
GLOBALLY CONSISTENT AND COMPARABLE
MBI DATA – GLOBALLY CONSISTENT AND COMPARABLE
Whether in Mexico, Brazil, Egypt, Russia or Indonesia – the global players need comparable data for their decision making.
MB-International as a supplier of its own international maps is specialized in providing tailor-made data products according to each customer's individual requirements.
GEOMARKETING
Example expansion process: at the beginning of any expansion process existing and potential sites need to be analyzed. Often corporate data is matched with socio-demographics, purchasing power and digital boundaries on a spatial level. This is where geomarketing starts, i.e. the integration of geographical intelligence into various aspects of marketing. The spatial areas may be administrative boundaries, postal code boundaries or even smaller geographies which are subdivisions of the postcode boundaries or administrative boundaries e.g. census areas or street segments.
International operating companies demand data that is comparable and compatible across international borders and therefore value the
CORE COMPETENCE OF MB-INTERNATIONAL: PROVIDING DATA WHICH IS GLOBALLY CONSISTENT AND COMPARABLE
BASIS OF THE DATA AND DATA PROCESSING
The basis of the data are primarily official statistics. The disadvantages of such sources are country-specific, non-homogeneous data structures, represented in different update cycles, structure of variables and geographies. Consequently the lack of comparability of the data and the missing values means that it is not yet ready for professional use.
Only with a uniform database customers can perform the geoanalysis which will ultimately lead to a location decision. MBI has expert experience in dealing with large datasets. The compliance with standard file structures, formats, names and uniform methods of calculation is necessary to use the data efficiently later on.
MBI establishes regional market data based on current and consistent data sets for the various variables, countries and territorial levels, unifies different territorial levels and eliminates missing values. The result is homogeneous regional market data ready for professional use.
DATA PROCESSING AND DATA ENRICHMENT
Depending on the client's project the data can be processed by MBI and provided with complementary products and services. For example with seamless and detailed routable street maps from HERE (used for drive-time analysis or the analysis of catchment areas) which are crucial for site location decisions involving border areas.
Specific data sets on consumer targeting groups, the living environment, competitors' sites, Business Potential Data (number of employees, number of businesses, employees size classes) are also used.
The trend in retail is toward analysis on small area maps. The opportunities offered by digital maps relating to decisions concerning site selections are obvious. But it is very important not to ignore the local characteristics of a country. Geomarketing provides a reliable tool in order to minimize the risk of a costly mistake.