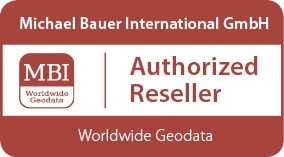 MBI hat ein weltweites und starkes Partnernetzwerk.
Wir vertrauen unseren Partnern und schätzen ihr Expertenwissen rund um das Thema Geodaten. Gemeinsam mit unseren Partnern bieten wir die besten Lösungen für Ihre Aufgabenstellungen an.
Kontaktieren Sie unsere lokalen Partner und profitieren Sie von Vorteilen wie zum Beispiel der gleichen Sprache, Zeitzone oder Währung.
MBI PARTNER

FRANKREICH | Asterop S.A.
Asterop's expertise is dedicated to the improvement of the companies' network's performance. Based in France they assist their customers from their strategic thinking to the full deployment of operational action plans.
From an Omni-Channel approach to the optimization of channels' synergy, Asterop helps firms to identify new Point-of-Sale concepts, improve their distribution network and adapt their local offer accordingly to the demand. The expertise of Asterop is based on a 16-year experience and the mastering of the four pillars of decisional geomarketing: consulting, methodology, edition of value-added data and technological solutions.
This unique synergy makes it possible to provide the optimum responses on development, marketing and sales performance issues to all actors in various industries such as retail, distribution, the media, banking, insurance, and the public sector.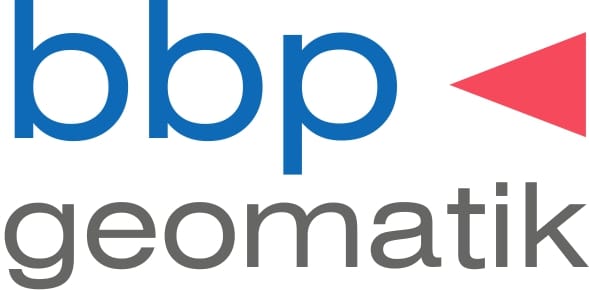 SCHWEIZ | bbp geomatik ag
Die Firma bbp geomatik ag ist ein reines Geomatik-Dienstleistungs-Unternehmen aus der Region Bern (Schweiz) mit 4 Niederlassungen und 60 Mitarbeitern und befasst sich mit den Themen (Geo) – Datenerfassung, Datenanalyse, Datenvisualisierung und Datenvertrieb. Hauptaktivitäten der bbp geomatik ag finden sich in den Bereichen GIS, Leitungsinformation, Amtliche Vermessung und Land-Management. Schwerpunkte sind Marktdaten, Soziodemographische Daten, Straßennetze, Geocodierung, Routing, Navigation, Luft- und Satellitenbilder, Höhenmodelle und Verkehrsdaten (historisch und aktuell).

DEUTSCHLAND | casaGeo Data + Services GmbH
Die casaGeo Data + Services GmbH wurde im Oktober 2010 im Innovationszentrum in Itzehoe gegründet und ist ein unabhängiges und Gesellschafter geführtes Unternehmen. Heute liefert casaGeo neben Marktdaten und digitalen Karten auch die Lösung casaGeoSpatial mit Alteryx Designer, die Geomarketing und Data Mining Analysen zusammenführt. Darüber hinaus bietet casaGeo ein umfangreiches Dienstleistungsspektrum an: Von der Erstellung thematischer Karten über Data Mining Projekte bis zu Managed Services.

SPANIEN | CARTO
From smartphones to connected cars, location data is changing the way we live and the way we run businesses. Everything happens somewhere, but visualizing data to see where things are isn't the same as understanding why they happen there. CARTO enables organizations to use spatial data and analysis for more efficient delivery routes, better behavioral marketing, strategic store placements, and much more. Data Scientists, Developers and Analysts use CARTO to optimize business processes, and predict future outcomes through the power of Spatial Data Science.

DEUTSCHLAND | CONIAS Risk Intelligence GmbH
Das Beratungsunternehmen CONIAS Risk Intelligence (Conflict Information and Analysis System) bietet Kunden tiefgreifende wissenschaftliche und dennoch anwendungsorientierte Expertise und Analysen zum globalen Konfliktgeschehen und politischer Gewalt. Nach mehr als 20 Jahren quantitativer Kriegsursachen- und Konfliktforschung an der renommierten Universität Heidelberg, wurde CONIAS 2015 ins Leben gerufen. Dessen einzigartige Methodik verwandelt die immer größer und komplexer werdende Flut an politischen Ereignisdaten in echtes Wissen über Dynamiken und Konflikttrends vor Ort. Jeden Monat führt ein Experten- und Analyseteam eine systematische und intensive Datenerhebung zu mehr als 1.800 aktiven und latenten Konflikten in über 3.800 substaatlichen Einheiten durch. Dies ist die Grundlage für einen breit aufgestellten Informationsservice zu zentralen Aspekten des internationalen Lieferkettenmanagements, von der konkreten Sicherheitslage bis hin zum Sanktionsrisiko. Besondere datenbankgestützte Lösungen wie der Subnational Resilience (SURE) und Subnational Safety (SUSAFE) Datensatz helfen Nutzern dabei, sowohl aktuelle als auch langfristige Risiken für Reise- und Objektsicherheit sowie Investitionen und Lieferketten frühzeitig zu erkennen und effektive Antwortstrategien zu entwickeln.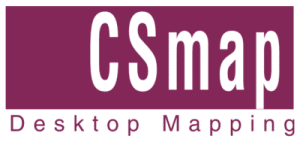 TSCHECHIEN | CSmap s.r.o.
CSmap is a czech software company established in 1995. CSmap has long-time experience with geographical information systems (Location Based Intelligence) MapInfo and its implementation in various types of industries from telecommunications, retail companies to public sector. Business activities of the company cover both Czech and Slovak republic and wide porfolio contains software delivery and development, geographical data and professional services.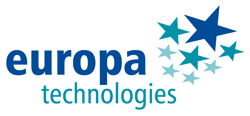 GROSSBRITANNIEN |Europa Technologies Ltd.
Europa Technologies is an award-winning map data manufacturer and hosted services supplier based in the UK. Their clients include organisations such as Google, UK Government and leading commercial companies around the world including the insurance and telecom sectors. Their digital maps of the world are essential to organisations implementing global Spatial Data Infrastructures (gSDI).

NIEDERLANDE / First Element b.v.
First Element was founded in 1990 in the Netherlands as supplier and developer of relational database systems. Since 1994 the focus of the company has been mainly in the area of Geographical Information Systems (GIS). First Element has been partnering with Pitney Bowes Software for over 20 years.
They develop GIS solutions for government and commercial businesses with specialist knowledge in the Police, Retail and Real Estate markets. First Element is situated in Delft and member of various branch and knowledge organizations such as ICT-Kring Delft, VNO-NCW West and Delft Design.
Knowledge areas: LI2A – Location Information Intelligence and Analytics. Geomarketing/Retail solutions: location planning, business planning, sales territory planning and market research analyses. Public safety: crime analyses solutions for web and desktop.

POLEN | Geodata Inc
Geodata Inc located in the beautiful city of Krakow, Poland, offering its client a range of services and solutions centred around making informed data-based business decisions.

ÖSTERREICH | GeoMarketing GmbH
Die GeoMarketing GmbH, Österreich, beschäftigt sich seit über 15 Jahren mit der Erstellung und Verarbeitung von Daten mit Raumbezug. Das Unternehmen bietet sowohl Grundlagendaten als auch Werkzeuge zu deren Nutzung an und versteht sich vor allem als Partner, Berater und Dienstleister für ihre Kunden. Sie erarbeiten auf Basis von Standardprodukten individuelle Lösungen und setzen diese projektorientiert um. Analyse, Aufbereitung und Anpassung von Daten sowie Projektentwicklung und –durchführung gehören zu ihren Schwerpunkten.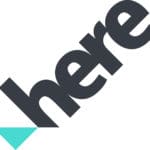 DEUTSCHLAND / USA | HERE
HERE, the Open Location Platform company, enables people, enterprises and cities to harness the power of location. By making sense of the world through the lens of location they empower their customers to achieve better outcomes – from helping a city manage its infrastructure or an enterprise optimize its assets to guiding drivers to their destination safely. To learn more about HERE, including their new generation of cloud-based location platform services, visit www.here.com

USA | LeadDog Consulting LLC
LeadDog Consulting researches, validates and licenses GIS vector maps and imagery from the world's leading suppliers. Based in Alaska, USA their worldwide spatial data network includes streets, roads, street addresses, points of interest, demographics and postcodes.

DEUTSCHLAND | Lutum+Tappert DV-Beratung GmbH
Die Lutum+Tappert DV-Beratung GmbH in Bonn verfügt über mehr als 30 Jahre Erfahrung im Geomarketing mit der Entwicklung von Standard-Software und maßgeschneiderten Lösungen für Marketing, Vertrieb, Controlling und Statistik. Lutum+Tappert bietet alle Komponenten eines Geomarketing-Systems wie digitale Karten, Markt- und Unternehmensdaten und entsprechende Software. Ergänzt wird das Angebot durch Consulting und umfassende Services. Lutum+Tappert integriert digitale Landkarten in Management-Informationssysteme und hat eine ausgewiesene Kompetenz bei Geomarketingprojekten, Marktanalysen und Vertriebsreorganisationen. Das weitreichende Dienstleistungsangebot umfasst Design und Produktion von kundenspezifischen Landkarten wie Organisations- und Standortkarten sowie individuelle Webmapping Services.

DEUTSCHLAND | Michael Bauer Micromarketing GmbH
Finest Data & Analytics
Die Michael Bauer Micromarketing GmbH ist ein junges Unternehmen mit erfahrenen Spezialisten zur Umsetzung von Big Data Projekten im geobasierten Zielgruppenmarketing in der Michael Bauer Unternehmensgruppe.

DEUTSCHLAND | Michael Bauer Research GmbH
Die Michael Bauer Research GmbH, Nürnberg besteht seit dem 27. Januar 2004.
Sie ist auf die Erstellung kleinräumiger Regionalmarktdaten auf administrativer, mikrogeographischer und postalischer Ebene auf der ganzen Welt spezialisiert. Passend dazu erstellen sie kompatible digitale Grenzen für den Einsatz in einem GIS, CRM oder für Business-Intelligence Lösungen. Die Kunden kommen dabei aus den unterschiedlichsten Bereichen, wie Einzelhandel, Konsumgüter, Investitionsgüter, Banken, Immobilienresearch, Automobilindustrie, u.v.a.
Markt- und Potenzialanalysen, Filialnetzplanung und Standortforschung, Vertriebsplanungen und -controllling sowie Werbeplanung und Direktmarketing sind einige der Anwendungsmöglichkeiten unserer MB-Research Marktdaten und digitalen Grenzen.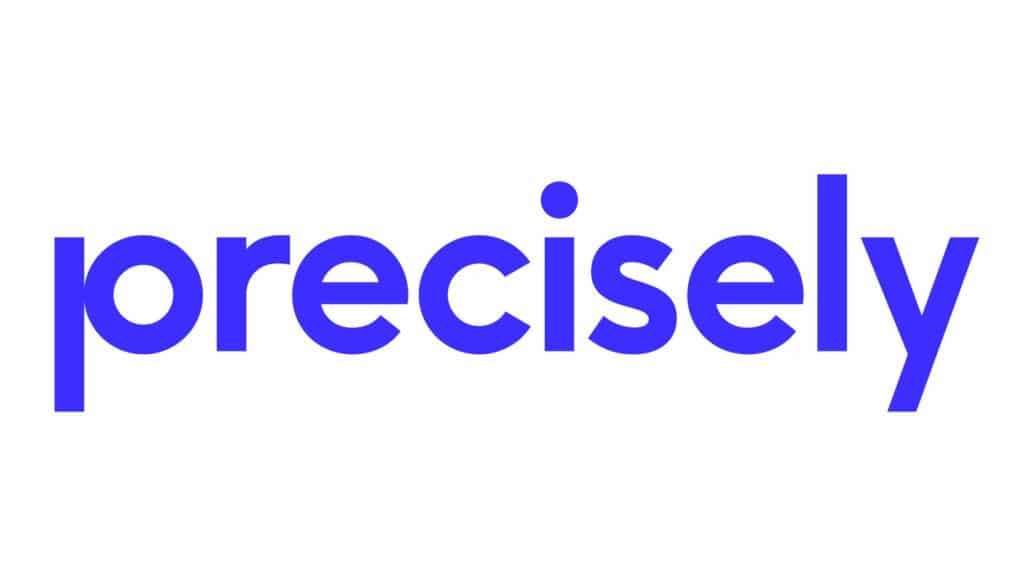 USA | precisely
They are the architects behind the accuracy and consistency of data. Their approach gives the confidence and context to reach beyond today's performance. They move and help process data with integrity, giving tomorrow's market leaders the ability to make better decisions and, ultimately, build new possibilities. With unmatched expertise across data domains, disciplines and platforms, they equip with high quality, enriched insights that fuel innovation and power decision-making at scale.

FRANKREICH | WENXT S.A.S.
we::nXt is a management consulting firm specialized in Sales and Go-to-Market acceleration, helping Scale-Up companies grow to their next stage of development. we::nXt is exclusively focused on a few specific Tech verticals: Cloud, Artificial Intelligence, Location Intelligence, and Smart Mobility. we::nXt is a firm comprised of former sales and marketing leaders, who have extensive experience in sales leadership with high-tech companies. In addition to its Sales Acceleration services, we::nXt distributes MBI GeoData to help its customers implement best-in-class Geomarketing solutions.
HERE Partner

NIEDERLANDE | 21south B.V.
21south was founded in 2016 and focusses primarily on the development, implementation and support of our SaaS offering for the waste and recycling industry, 21QUBZ. You will find our customers in both the municipal industry as well as waste companies. We help our customers to make waste collection sustainable. 21QUBZ is a full SaaS solution including back-up and recovery. We put HERE in place in the project that is currently being executed for the city of Amsterdam especially to navigate to the 14.000 underground containers. The routes are daily calculated based on the predicted degree of filling of the containers.

DEUTSCHLAND | casaGeo Data + Services GmbH
Geomarketing, Location Intelligence and Predictive Modelling with data and services. casaGeo TSP completely integrates route planning into Alteryx.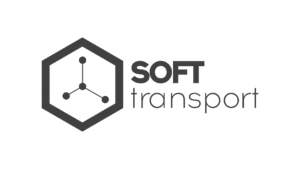 RUMÄNIEN | Euload SRL
Soft-Transport is a Transport Management System (TMS) application which serves Fleet Management, Dispatching, Management of Transport Documents (CMRs, etc.), Invoicing, Subcontractors Evidence, Fuel Consumption Calculation, Accounting, Financial, Technical Service and Maintenance, Administrative, Personnel, Statistics and High-Level Management. Soft-Transport integrate HERE Maps as route planner with calculation of KM and tolls, taking in consideration tonnage and size restrictions.

UNGARN | GeoIQ Imaging Ltd.
GeoIQ Imaging Ltd. has over 15 years of experience selling digital map content in Hungary. Our clients are mainly involved in asset management. The company has 30 years of experience in Geographical Information Systems, satellite image processing software packages.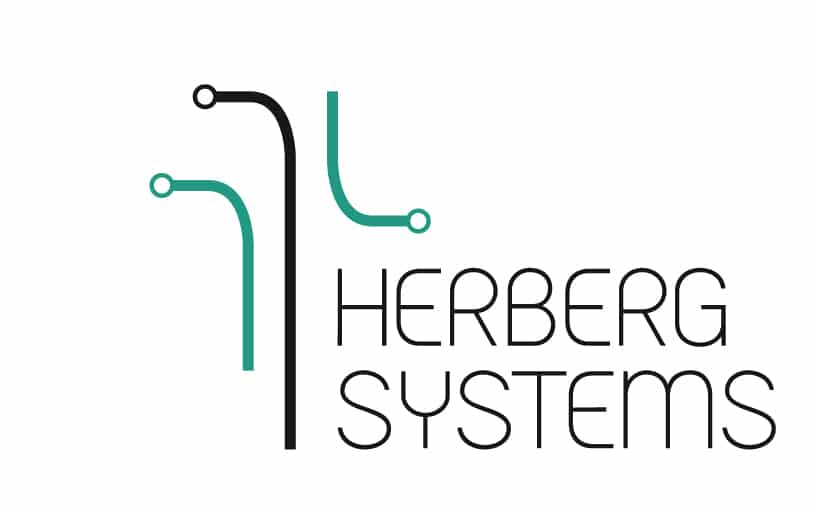 DEUTSCHLAND | Herberg Systems GmbH
Die Herberg Systems GmbH ist Spezialist für die Digitalisierung in der Logistik: Seit 1998 sind sie führender Anbieter innovativer Lösungen für Cloud-Services, Systemintegration und Softwareanwendungen für den maritimen Sektor. Ihre Softwarelösungen sind die Flottenmanagementsoftware Fleettracker und die Chartersoftware Charter.Works. Dadurch schaffen sie Freiraum für Entwicklung, Wachstum, langfristigen Erfolg und natürlich das Leben an sich.

DEUTSCHLAND | home2net GmbH
h2n offers sensors and cloud solutions for smart tracking and industrial monitoring applications. Our motion activated devices can be located and traced using GPS, Wifi and Network based data. With our ultra long battery life and IP69k rugged solutions we support applications in infrastructure, construction, logistics, agriculture and industry.

SAUDI ARABIEN | ICC Electronics Service Co. Ltd.
ICCES Co. Ltd., have over twenty five years of successful growing business in the field of VSAT communications, data networking, systems integration and IT consultancy services. It is serving various customers in the kingdom of Saudi Arabia and abroad, from private individual to companies and government institutions. Over the years, ICCES developed several expertise's and continuously acquire up to date skills and proficiency in the field of wireless and fiber data communications, CCTV, IP camera, systems integration, facility security and access systems, fleet management and vehicle tracking solutions. ICCES Co. Ltd. invested and developed advanced fleet management and vehicle tracking software platform that solves most of the problems of logistics companies, taxi and rent a car operators, company fleet, vehicle financing companies and individual car owners.
ICCES Co. Ltd. acquired the required approval from Public Transport Authority to offer the Fleet Management Services for Truck/Trailer load (weight) sensors.

SLOWENIEN | Monolit
Monolit is a SME from Slovenia operating in the market since 1995. Monolit is the main Slovenian provider of navigational and topographic map database. Their spatial data is used in different GIS solutions developed by them or implemented in already existing solutions. The main advantage of their data is that it is up to date, has full coverage, can be transformed into different formats and coordinate systems and is accessible through web services by different APIs. Monolit also uses spatial data in specialised mobile applications developed for Android and iOS platform.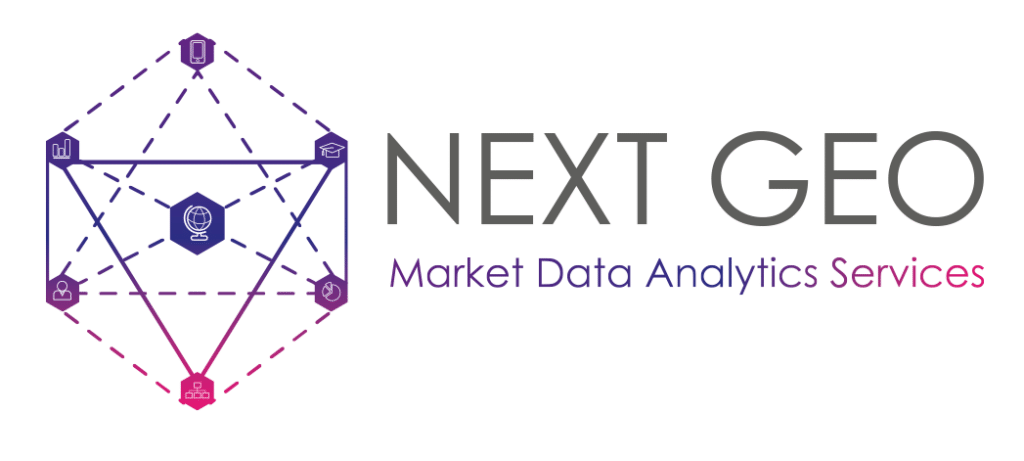 TÜRKEI | Next Geo
Next Geo Market Data Analytics Services in Turkey.

DEUTSCHLAND | OPTITOOL GmbH
OPTITOOL GmbH is located in Regensburg, Bavaria, and is a worldwide operating software company which has successfully specialised in Transport Management Systems (TMS) for more than 20 years. Dispatchers easily and quickly plan and optimize trips in the TMS and send the trips to the Mobile ERP. Reduction of workload, simple handling for the drivers, digitalised, paperless & connected processes in real-time – that's what our Mobile ERP stands for.
Artificial intelligence is increasingly seen as an important competitive factor. OPTITOOL uses artificial intelligence to optimize trips, avoid traffic jam (smart & self-learning system), avoid empty runs // inefficient trips.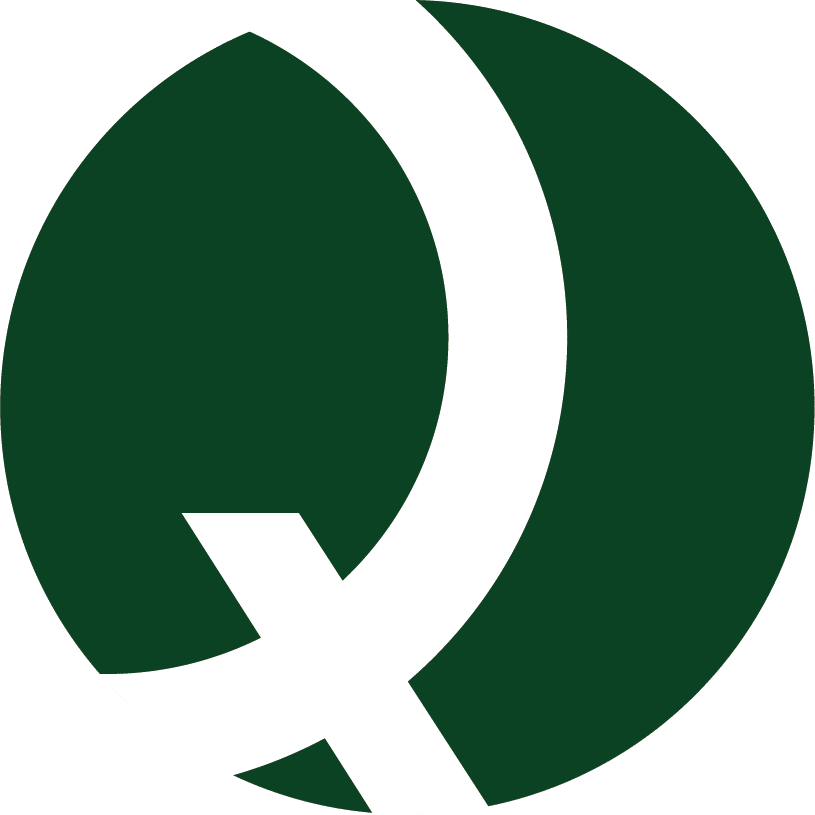 DEUTSCHLAND | Q-nnect AG
Q-nnect hat es sich zur Aufgabe gemacht, die digitale Arbeitswelt zu revolutionieren. Mit Low-Code All-in-One Plattform – Platform Q! – können Kunden und Partner Abfragen, Vorhersagen, Analysen und vieles andere rund um digitale Daten unabhängiger, flexibler und schneller realisieren. Dabei erfolgt das Datenmanagement frei von Systembarrieren und mit Echtzeit-Daten. Geschäftsanwender werden zu Entwicklern, ohne eine Zeile Code programmieren zu müssen. Sie können besser vorausschauend planen und beliebig viele Wenn-Dann-Szenarien durchspielen. Mit wenigen Klicks können sie komplexe Geschäftslogiken dank Plug-and-Play-Modellierung flexibel erstellen. Platform Q! bietet universelle Konnektivität, intuitive Daten-Modellierung, vereinfachte Big-Data-Berechnung, flexibles Datenbank-Design und schlanke App-Entwicklung, um Unternehmen eine digitale Transformation von Geschäftsprozessen zeitnah und erschwinglich zu ermöglichen.

RUMÄNIEN | SAFEFLEET GmbH
SafeFleet is an innovating telematics software in the field of M2M in Romania, used by companies in Italy, Poland, Hungary and other countries from the Balkans. For over 20 years, SafeFleet offers its clients quality solutions, like GPS fleet monitoring, automatic road tax payment, AMR (Automatic Meter Reading) and mobile parking payment. Presently used for over 4.000 customers with over 50.000 installed devices. Our platform offers: Vehicle monitoring, Fleet and fuel management, Driver behavior, Driver identification, Two way communication, Temperature monitoring, Back-up links transmitted through satellite and many other features.

SLOWAKEI | SENSONEO j.s.a.
Sensoneo provides smart enterprise-grade waste management solutions for cities and businesses to cost-efficiently manage the waste lifecycle and improve the environment and well-being of people. Through its unique smart waste management technology, Sensoneo is redefining the way waste is managed. Sensoneo solutions cover from asset tracking for bins all the way to the automated on-demand collection planning.
Sensoneo combines 3 solutions for Smart waste – Asset Management, Waste Monitoring and Route Planning solution. Sensoneo's proven solutions reduce waste collection costs by at least 30% and lower carbon emissions in cities up to 60%.

DEUTSCHLAND | SPEDION GmbH
Die SPEDION GmbH, gegründet im März 2003, steht für die effiziente Digitalisierung von Unternehmensprozessen in der Transportbranche mithilfe hochfunktionaler Telematiksysteme. Das Unternehmen mit Sitz im bayerischen Krombach entwickelt innovative, intuitiv bedienbare Lösungen, die vergleichsweise geringe Investitionskosten mit sich bringen. Erfolgreichste Eigenentwicklung ist seit 2011 die SPEDION App – eine mobile, modulare Telematiksoftware für Android-Geräte auf Pay-per-use-Basis ohne Vertragsbindung, die sich an die individuellen Anforderungen des Kundenunternehmens anpassen lässt. Über das Webportal SPEDIONline haben Fuhrparkbetreiber den gesamten Fuhrpark mit Fahrzeugdetails und Fahrerstatus im Blick. Ergänzend ermöglicht die 2014 freigeschaltete SPEDION Portal App den Überblick ortsunabhängig auf mobilen Endgeräten mit Android-Betriebssystem sowie iOS von Apple.

DEUTSCHLAND | tepcon GmbH
Die tepcon GmbH ist ein Technologieunternehmen mit Sitz in Donaueschingen im Schwarzwald. Als Vorreiter im Bereich moderner Softwareentwicklungen für B2B ist das Unternehmen auf IIoT-Lösungen in den Feldern Augmented Reality & Virtual Reality, Condition Monitoring, Machine Learning und mobile Apps spezialisiert.
Mit ihren skalierbaren Telematiksystem traisy® decken sie eine umfassende Breite an Funktionen und Einsatzmöglichkeiten ab: Asset-Tracking, Fahrzeugortung, Containerortung, Flottenmanagement, Optimierung der Touren- und Einsatzplanung und vieles mehr.
tepcon entwickelt ausgeklügelte IIoT-Produkte für Kunden in den unterschiedlichsten Branchen und Bereichen wie z.B. im Maschinen- und Anlagenbau, der Telekommunikation sowie Produktions- und Informationstechnologie.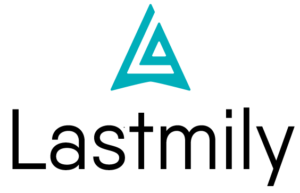 ZYPERN | THINKSOCIAL Ltd.
Lastmily, a product from Thinksocial Ltd., is an AI powered routing optimization platform, innovative, flexible, built inside a delivery company, fast with plenty of features, meeting needs of all delivery companies. Learn more about Lastmily in this video.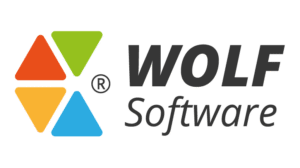 DEUTSCHLAND | Wolf Software
Wolf Software hat seine langjährigen Erfahrungen aus der Logistikbranche in ein Logistik-Informations-System umgesetzt, das sich nun seit mehr als 30 Jahren am Markt etabliert hat. LoGo 3 ist eine branchenunabhängige Softwarelösung in der alle Komponenten eines modernen Logistikmanagements integriert sind. Dies beinhaltet die komplette Planung, Steuerung und Controlling der Transportlogistik sowie das Personal- und Fuhrparkmanagement. Das innovative Logistik-Informations-System ermöglicht und bietet Entscheidungshilfen für das Management. Durch den komponentenbasierten Aufbau ist es individuell auf die Bedürfnisse der Kunden abstimmbar.

SCHWEIZ | Xmatik AG
Die Xmatik AG besteht seit 2002 als Schweizer Familienunternehmen und hat sich auf Softwarelösungen für den Transport- und Logistikbereich spezialisiert. Grossen Wert wird dabei seit jeher auf kundenorientierte Entwicklung, Support, Schulung und Beratung aus eigenem Hause gelegt. Neben der umfangreichen Transportlösung Xtrans umfasst das Portfolio Software für Tachoauswertung, Zeiterfassung und Fahrzeugkommunikation. Der modulare Aufbau der Lösungen ermöglicht den Einsatz für nahezu jede Unternehmensgrösse und eine flexible Anpassung an individuelle Bedürfnisse, diverse Schnittstellen zu Fremdsoftware komplettieren das Angebot. Dabei können sämtliche Einsatzgebiete im Transportbereich abgedeckt werden, darunter Entsorgung & Recycling, Muldenservice, Kies & Beton, Kanalreinigung, Möbeltransporte & Umzug, Baumaschinen & Kipper uvm.