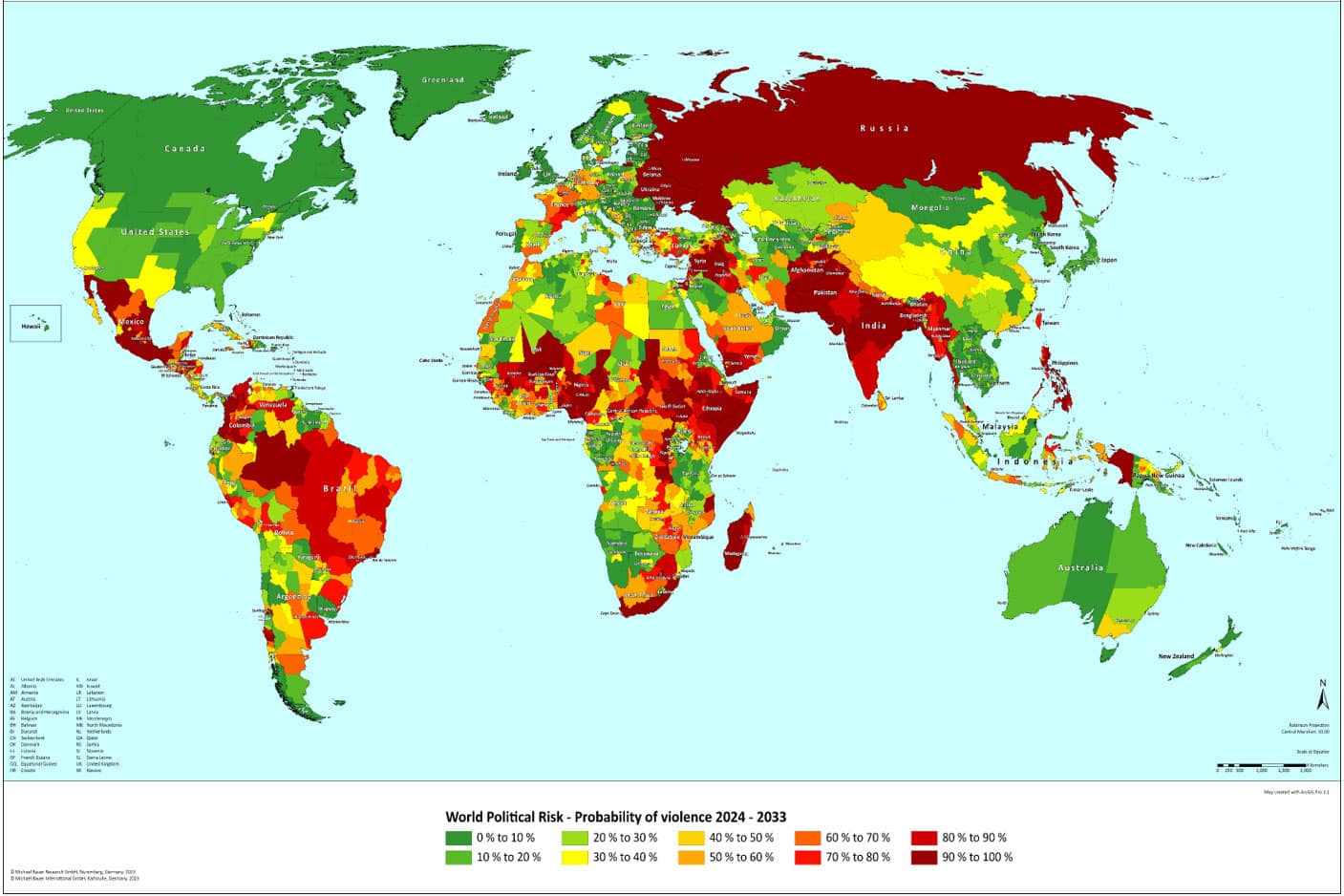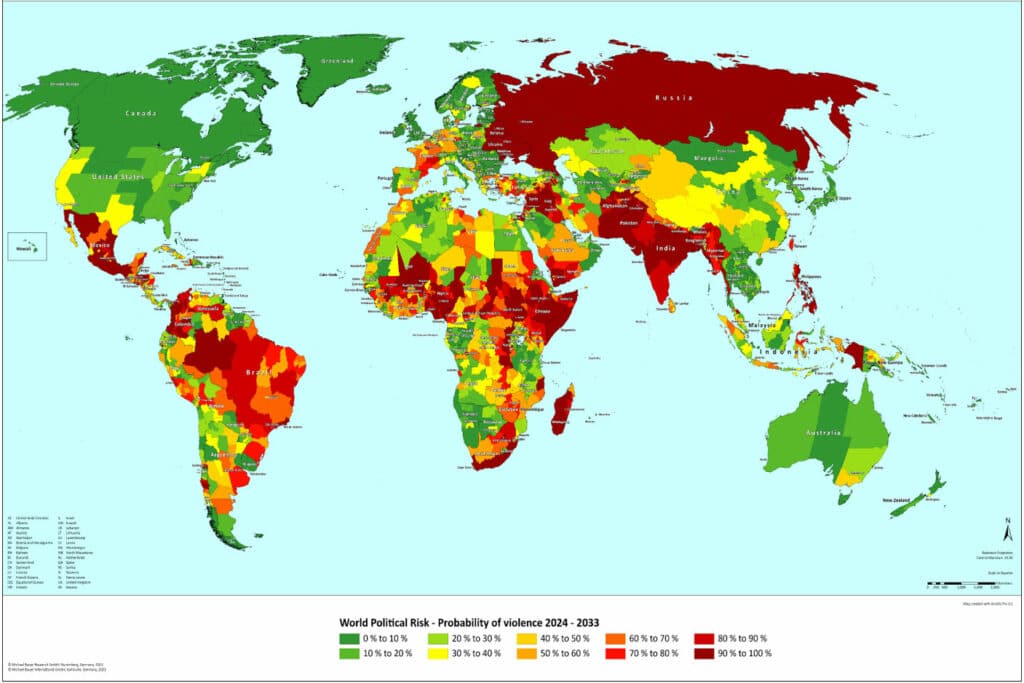 Global Risk Analysis for Sustainable Decisions
Karlsruhe, August 23rd 2023: Michael Bauer GmbH (MBI) is renowned for its exceptionally comprehensive data portfolio. In accordance with this principle, MBI is now introducing a new product that also aims to provide a holistic view of the world: the MBI Risk Indicator. MBI's innovative international risk indicator highlights risks worldwide, covering four key aspects of risk: political, social, economic and ecological. The combination of these components not only enables an assessment of the potential overall risk, but also provides detailed insights into the individual risk areas.
For instance, the Social and Ecological Risk Indicators support companies in acting sustainably. The Risk Indicator is based upon over two decades of experience in geospatial and political data. Thus, the indicator offers a comprehensive foundation for current and future corporate planning, analyses, and strategies.