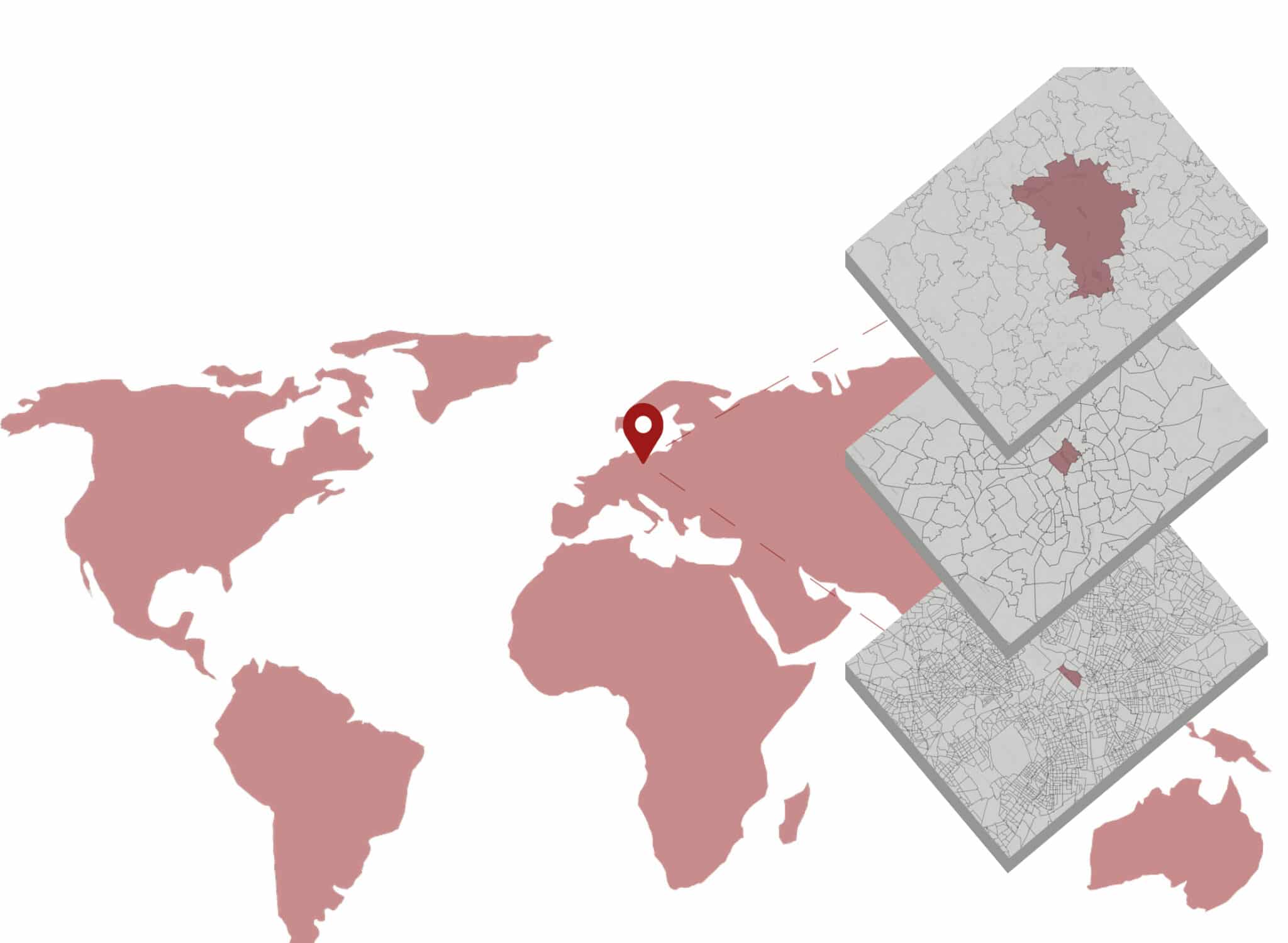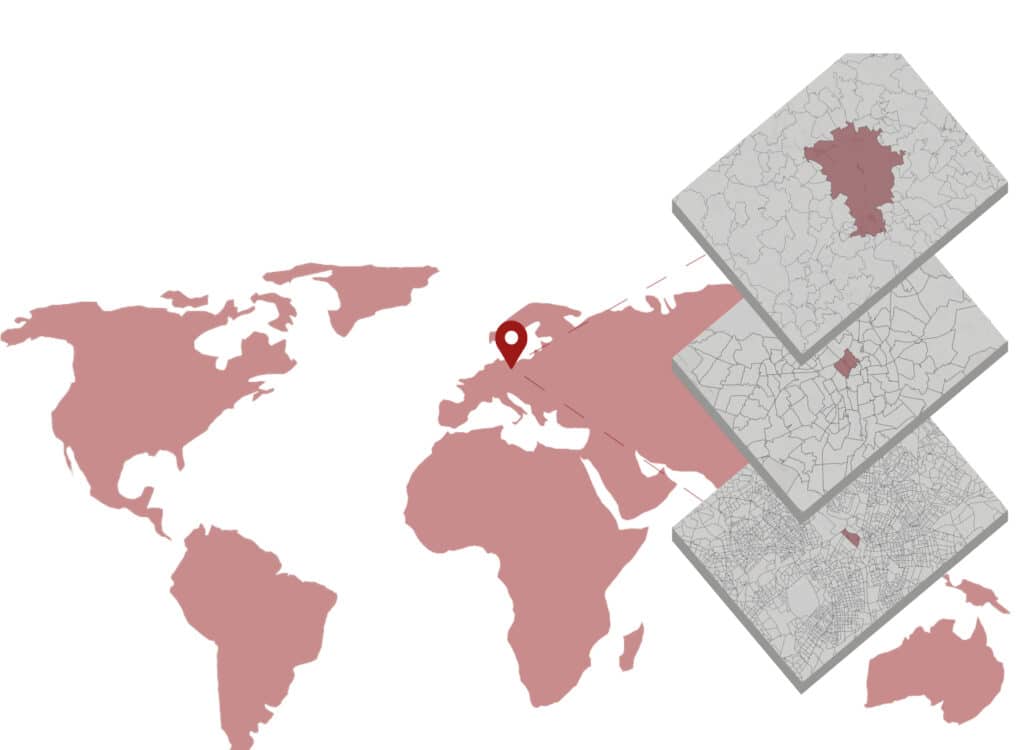 Karlsruhe, April 21st, 2022: With the 2022 release, our annual update of the data vintage for a large number of countries in Europe, North America, South America, Africa, Asia, and Oceania has been published. In addition to the adaptation to the most recent data level, numerous administrative, postal and microgeographic area boundaries have been revised or newly added.
As of now, additional digital boundaries are available for the following levels:
Turkey (Mahalleler),
Portugal (7-digit postcode areas),
China (Townships for Beijing and Shanghai),
Serbia (Statistical Districts),
Algeria (Communes),
Netherlands (6-digit postcode areas),
United Kingdom (Unit Postcodes) and
Malaysia (5-digit postcode areas)
Due to the seamless coverage of postcode and administrative area boundaries, country borders fit together seamlessly without overlaps or gaps to enable cross-country analyses.
As a manufacturer of international data, MBI knows the challenges that are placed on the data required. This is why the world's leading companies across all industries trust and value the quality and timeliness of our data. We ensure these standards through the most precise research, thorough monitoring of current developments, strict and continuous quality controls, as well as annual updates and extensive upgrades.
From Release 2021 to Release 2022, the format of our digital boundaries has been further optimized. In addition to the existing standard data formats .shp (Esri), .tab (MapInfo), MIF/MID and .gdp (GeoDataBase), our global area boundaries are now also available in .geojson and .tabx formats. Since the 2022 release, all delivery formats are OGC-compliant in order to guarantee good compatibility for use in different GIS systems.
The update also includes the addition of City Points and Additional Names to the database. City Points contain valuable information on the geographical location and size of cities with more than 50,000 inhabitants. Additional Names contain country-specific information on the names and languages available in each country, as well as their language and writing systems, which can be used to support query and analysis processes in the country-specific writing system, for example.
An up-to-date database is essential for efficient planning. With our globally consistent and comparable geodata, we provide our customers and partners with a solid basis for well-founded business decisions. Ray Roberts-York, Managing Director of Michael Bauer International GmbH, explains in this context: "Especially in recent years, there's so much change, and the world around us is evolving faster than ever. To keep up with these developments, an up-to-date database is of great importance. Through regular revisions and adjustments of the data vintage, our data reflects the dynamically changing environmental conditions and supports companies across the globe in making complex decisions."
Matching the global area boundaries, MBI offers market data (purchasing power, consumer typologies, sociodemographic data, consumer spending, etc.) at administrative, postal, and microgeographic levels. Together with postcode, administrative or microgeographic area boundaries, these enable even more effective and efficient decision-making. For more information, please contact our Sales team. The full press release can be found here.
MBI data offering in numbers, Release 2022
Our experts are continuously working on the improvement, adaptation and micro-level expansion of the global map and databases.
Current number of countries worldwide: 248
Current number of area boundaries (polygones) worldwide (per area level):
Postal: over 2,819,000
Administrative: over 198,000
Microgeographic: over 3,035,000