HERE Maps & Services | News
Cost reduction potentials in the fleet – Transparency and digitalization as an opportunity
05/18/2021
Due to the lack of a breakdown of the absolute transport costs into individual tours and unloading processes or customer stops, companies are often unaware of cost reduction potential in the fleet. In order to improve the efficiency of the entire fleet, an electronic workflow enables documentation, makes processes measurable and thus opens up the possibility for deriving suitable optimization measures. Overall, digitalization is increasingly becoming the focus for fleet optimization. Our partner SATLOG GmbH has developed a new telematics solution to identify starting points for cost reductions and to implement digitalization in the fleet. With the help of this, costs for workflows with regard to order processing, routes, tour planning and idle times at customers can be made measurable, comparable and optimizable.
As a provider of innovative telematics solutions, SATLOG enables cost optimization in the fleet without having to sacrifice safety and reliability. SATLOG is characterized by a holistic approach – with hardware, software as a service and analysis of key figures from a single source. Location-based data is also an essential part of the solution. In this context, SATLOG has been using data and services from HERE Technologies – formerly NAVTEQ – for over 20 years. Since July last year, SATLOG has been supported by Michael Bauer International GmbH as an authorized HERE Distributor.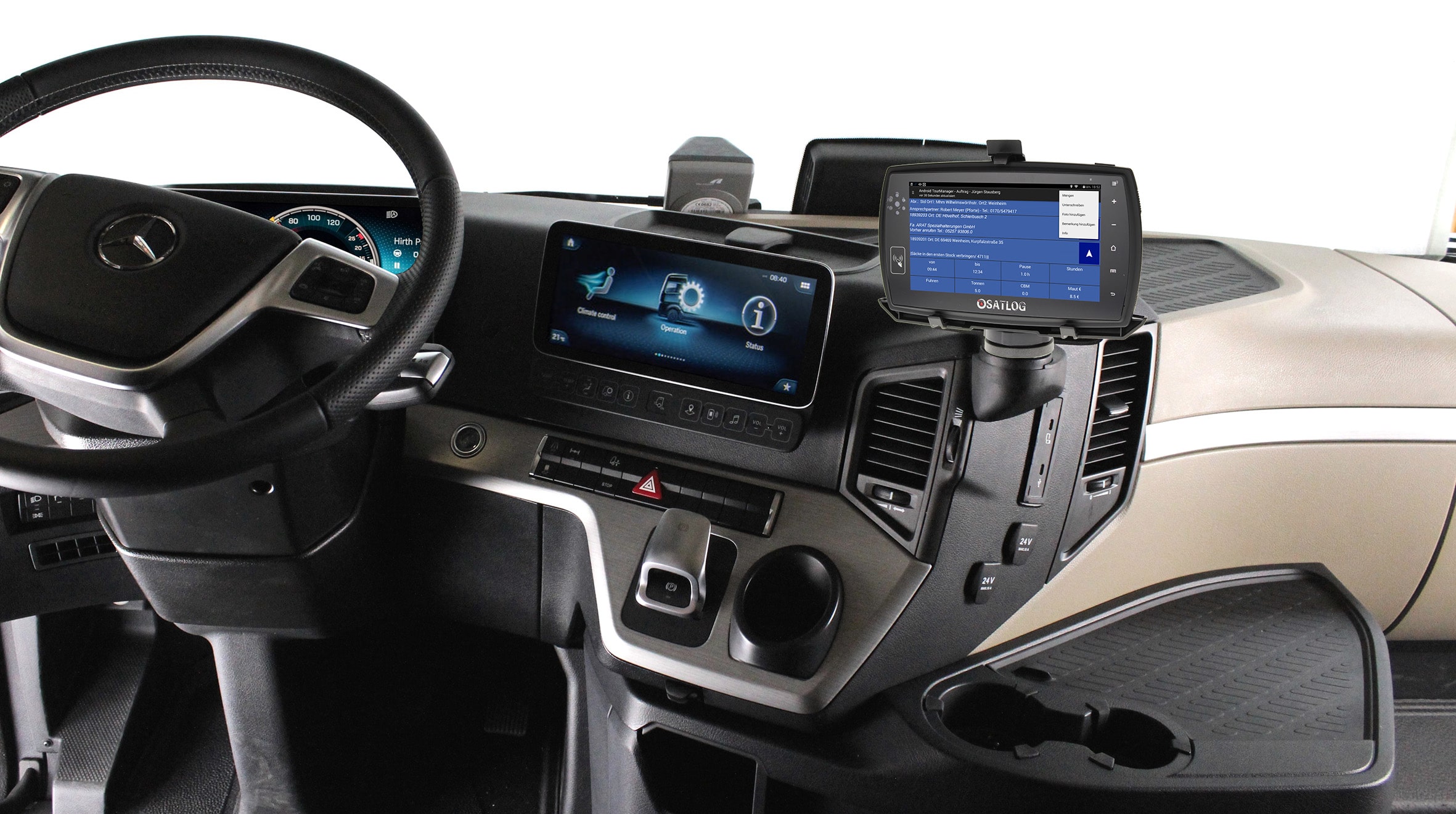 Figure 1: SATLOG truck tablet with special vehicle mount and company application.
Route planning and optimization eliminate uncertainties and create transparency
For many entrepreneurs, the transparency needed to cut costs is lacking. The fleet leaves on time and returns on time, but what has happened in the meantime is hardly comprehensible. Delivery windows were often defined once and then neither revised nor adapted to customer specifics. SATLOG's established solution offers a measurement of, for example, kilometers driven, stops and locations via integrated truck telematics. With the collected performance data in combination with HERE Tour Planning, route planning and optimization is carried out, for example to increase capacity utilization or to avoid detours. As a result, uncertainties about remaining driving time, estimated time of arrival and idle times at the customer are eliminated. In addition, the integrated truck tablet offers complete order management and truck navigation as well as safety functions such as a turning assistant, a rear-view camera and tire pressure monitoring, which can significantly reduce or even prevent accidents. SATLOG offers the advantage that no installation, lengthy integration or complex training are required for use.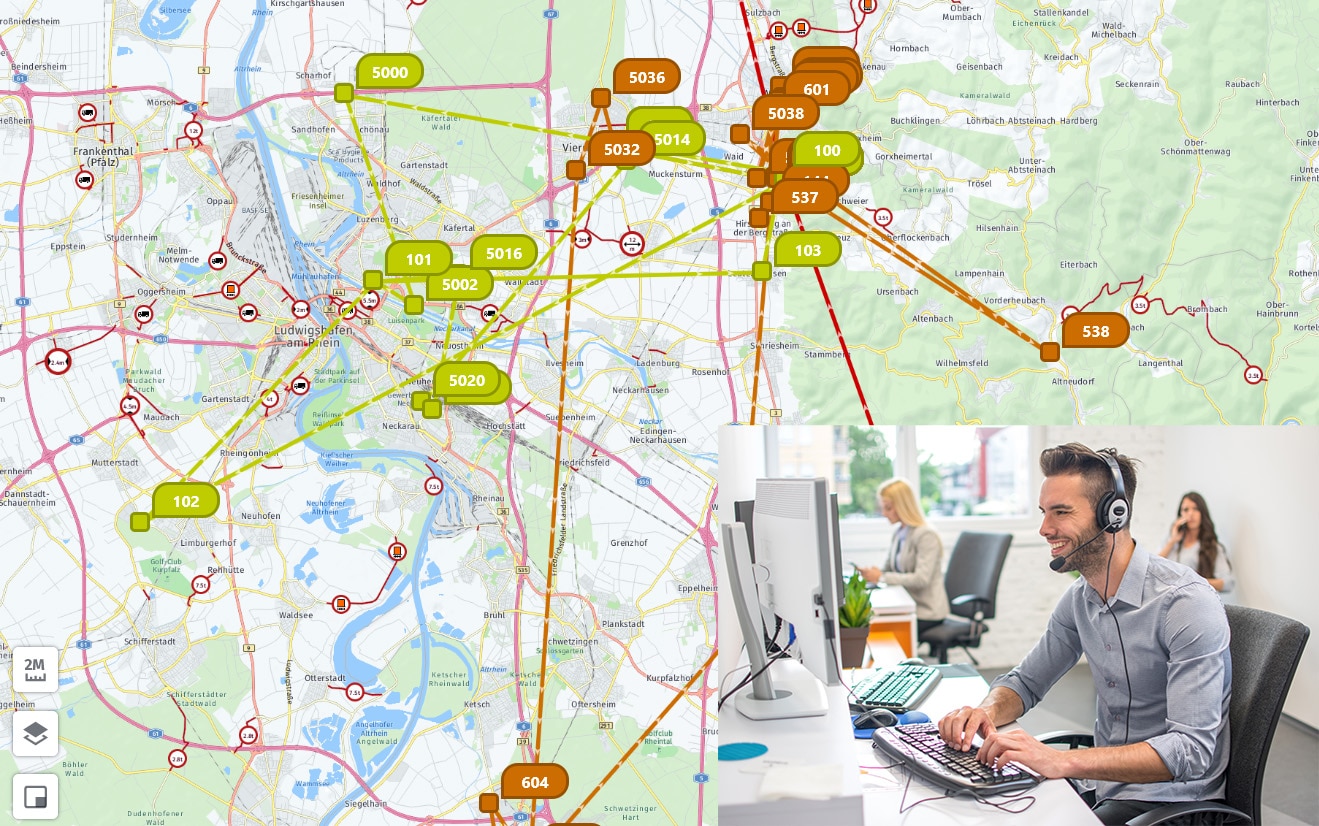 Figure 2: Optimized tours – Orders are automatically assigned to trucks based on cost, capacity and delivery time windows with HERE Technologies Tour Planning.
Holistic approach accompanies businesses from individual solution development to final implementation
With its telematics solutions, SATLOG primarily targets small and medium-sized companies operating in the wholesale and industrial sectors with a fleet of between 5 and 30 vehicles. In addition to the cost and performance analyses as well as the customer result calculation, company-specific special applications are usually added: In the area of fresh food services, for example, temperature control or loading instructions and for beverage wholesalers the collection of empties. SATLOG accompanies its customers with a holistic approach from the initial consultation to the final implementation and use in the fleet. The company identifies customer-specific needs and develops individual solutions together with its customers. In this process, various stakeholders and interest groups are involved, from the decision maker, dispatcher, controller, to the driver. Overall, the SATLOG solution supports strategic as well as operational improvements for its users.
Reliability and integration options distinguish HERE Tour Planning
To offer this telematics ecosystem, SATLOG relies on HERE Technologies Location Services. For the extended approach of tour planning, HERE Tour Planning has been successfully implemented as an ORACLE cloud service since this year. Dr. Jürgen Stausberg, Managing Director at SATLOG GmbH, describes the partnership as follows: "SATLOG is one of the first HERE Technologies telematics customers and has been using the service for more than 20 years. Reliability and high integration possibilities characterize the service. With the new tour planning, a new market is now emerging." For SATLOG, one of the reasons for using HERE Tour Planning is that local solutions have many disadvantages, first need to be installed, a server is required, and employees need to be specially trained, which is not the case with the cloud solution. Optimization with HERE Tour Planning not only incorporates vehicle profiles for even more precise planning, but also information such as real-time traffic data (HERE Traffic) in order to reschedule routes if necessary, taking into account current traffic conditions. Dr. Stausberg explains why HERE Location Services and Tour Planning are sourced through MBI as a distributor as follows: "MBI regularly shows us new features that we can integrate and has its own product support. We also plan to include MBI value-added services for our clients, such as data on potential new customers along the truck route."
For a sustainable digitalization of the fleet, the SATLOG plug & play starter kit offers a scalable and ready-to-use solution, which is moreover supported by public funding. To learn more about the innovative solution, feel free to contact the SATLOG Sales Team. If you are interested in the HERE Location Services portfolio, please reach out to our HERE Distribution Team.
About the author:
Jessica Hablowetz
Marketing Manager
Michael Bauer International GmbH
In cooperation with:
Dr. Jürgen Stausberg
Managing Director
SATLOG GmbH
Related Material: