« All posts
« All press releases
HERE Maps & Services | News | Press
Public Sector: MBI offers attractive licensing models for routable road network from HERE Technologies
11/12/2020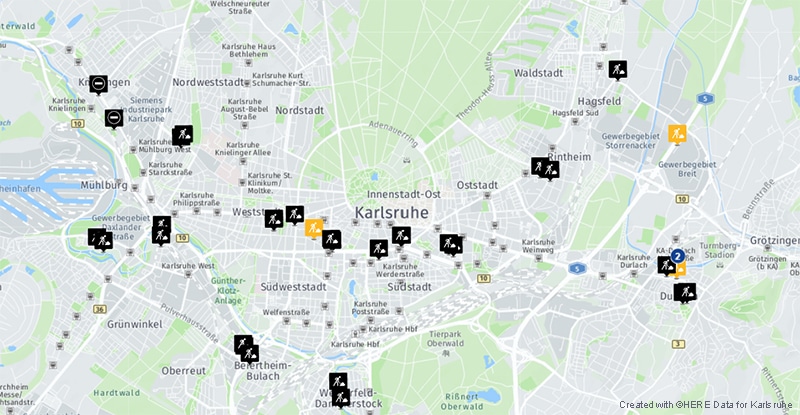 The map shows an examplary illustration for construction sites in Karlsruhe, Germany.
Karlsruhe, November 12th 2020: Michael Bauer International GmbH, one of the largest global data providers with headquarters in Karlsruhe and a certified HERE Technologies Distributor, offers optimized and adapted licensing models for the needs and requirements of the public sector and educational use.
HERE Technologies' routable maps that are used in over 150 million vehicles can support cities and municipalities, public sector, universities and non-profit organizations in meeting their current and future challenges.