MBI dispose d'un réseau mondial de partenaires.
L'une des composantes les plus enrichissantes consiste à créer des partenariats durables. Nous faisons confiance à nos partenaires et apprécions leur expertise sur le sujet des données spatiales. En collaboration avec nos partenaires nous vous proposons les meilleures solutions.
Contactez nos partenaires locaux et tirer profit des avantages tels que la même langue, fuseau horaire et devise.
FRANCE | Asterop S.A.
D'une approche omnicanale à la synergie des canaux, en passant par l'identification de nouveaux concepts de points de vente, le maillage du réseau, ou l'adaptation locale de l'offre à la demande, Asterop s'appuie sur 16 années d'expérience et s'organise autour de 4 expertises à haute valeur ajoutée : le conseil, la méthodologie, l'édition de données ainsi que de solutions technologiques. Cette complémentarité unique permet d'apporter les meilleures réponses aux problématiques de développement et de performance marketing et commerciale de tous les acteurs du commerce, de la distribution, de l'industrie, des médias, de la banque et assurance, de la grande consommation et du secteur public.

ALLEMAGNE | casaGEO

Geomarketing, Location Intelligence and Predictive Modelling with data and services.

ESPAGNE | CARTO

From smartphones to connected cars, location data is changing the way we live and the way we run businesses. Everything happens somewhere, but visualizing data to see where things are isn't the same as understanding why they happen there. CARTO enables organizations to use spatial data and analysis for more efficient delivery routes, better behavioral marketing, strategic store placements, and much more. Data Scientists, Developers and Analysts use CARTO to optimize business processes, and predict future outcomes through the power of Spatial Data Science.

GERMANY | CONIAS Risk Intelligence GmbH
CONIAS Risk Intelligence (Conflict Information and Analysis System) was established in 2015 as a consulting company providing in-depth analysis on political violence and conflicts worldwide.
Having its roots in the quantitative conflict research conducted for some 20 years at the University of Heidelberg, CONIAS turns data into knowledge by systematically integrating reported incidents into conflict systems. Covering more than 1,800 distinct ongoing and recent political conflicts, we inform clients about actors involved, contentious issues and the way conflict parties manage their disputes on sub-state level – from political statements to full-scale wars. CONIAS updates these datasets on a monthly basis through intense media and literature screening and data aggregation. Data-driven solutions, such as the Subnational Resilience (SURE) and the Subnational Safety (SUSAFE) datasets, help clients to timely assess both current and structural risks to travel safety, investments and supply chain networks.

REPUPLIQUE TCHEQUE | CSmap s.r.o.

CSmap is a czech software company established in 1995. CSmap has long-time experience with geographical information systems (Location Based Intelligence) MapInfo and its implementation in various types of industries from telecommunications, retail companies to public sector. Business activities of the company cover both Czech and Slovak republic and wide porfolio contains software delivery and development, geographical data and professional services.
ROYAUME-UNI | Europa Technologies Ltd.

Europa Technologies is an award-winning map data manufacturer and hosted services supplier based in the UK. Their clients include organisations such as Google, UK Government and leading commercial companies around the world including the insurance and telecom sectors. Their digital maps of the world are essential to organisations implementing global Spatial Data Infrastructures (gSDI).
PAYS-BAS | First Element b.v.
First Element was founded in 1990 in the Netherlands as supplier and developer of relational database systems. Since 1994 the focus of the company has been mainly in the area of Geographical Information Systems (GIS). First Element has been partnering with Pitney Bowes Software for over 20 years.
They develop GIS solutions for government and commercial businesses with specialist knowledge in the Police, Retail and Real Estate markets. First Element is situated in Delft and member of various branch and knowledge organizations such as ICT-Kring Delft, VNO-NCW West and Delft Design.
Knowledge areas: LI2A – Location Information Intelligence and Analytics. Geomarketing/Retail solutions: location planning, business planning, sales territory planning and market research analyses. Public safety: crime analyses solutions for web and desktop.

POLAND | Geodata Inc
Geodata Inc located in the beautiful city of Krakow, Poland, offering its client a range of services and solutions centred around making informed data-based business decisions.
AUTRICHE | GeoMarketing GmbH
GeoMarketing GmbH, Austria, is engaged for over 15 years with the creation and processing of spatial data. They offer both basic data and tools to use them and see themselves primarily as partner, consultant and service provider for their customers. They work on the basis of standard products, custom solutions and implement these project-oriented. Analysis, processing and matching of data as well as project development and implementation are in good hands with them.
ALLEMAGNE/ETATS UNIS | HERE
HERE, the Open Location Platform company, enables people, enterprises and cities to harness the power of location. By making sense of the world through the lens of location they empower their customers to achieve better outcomes – from helping a city manage its infrastructure or an enterprise optimize its assets to guiding drivers to their destination safely. To learn more about HERE, including their new generation of cloud-based location platform services, visit www.here.com
ETATS UNIS | LeadDog Consulting LLC

LeadDog Consulting researches, validates and licenses GIS vector maps and imagery from the world's leading suppliers. Based in Alaska, USA their worldwide spatial data network includes streets, roads, street addresses, points of interest, demographics and postcodes.
ALLEMAGNE | Lutum+Tappert DV-Beratung GmbH

Lutum+Tappert DV-Beratung GmbH, Germany, has over 30 years of experience in geomarketing, developing standard software and providing customized solutions for marketing, sales and controlling. Lutum+Tappert is specialized in offering components of a geomarketing-system, such as digital maps, market and company data and appropriate software.
The company also offers a high level of consulting and advisory services. Lutum+Tappert integrates digital maps in Management Information Systems and has an impressive track record in geomarketing projects, market analysis and sales innovation.
Their services include design and production of customized organizational and location maps and also web mapping services.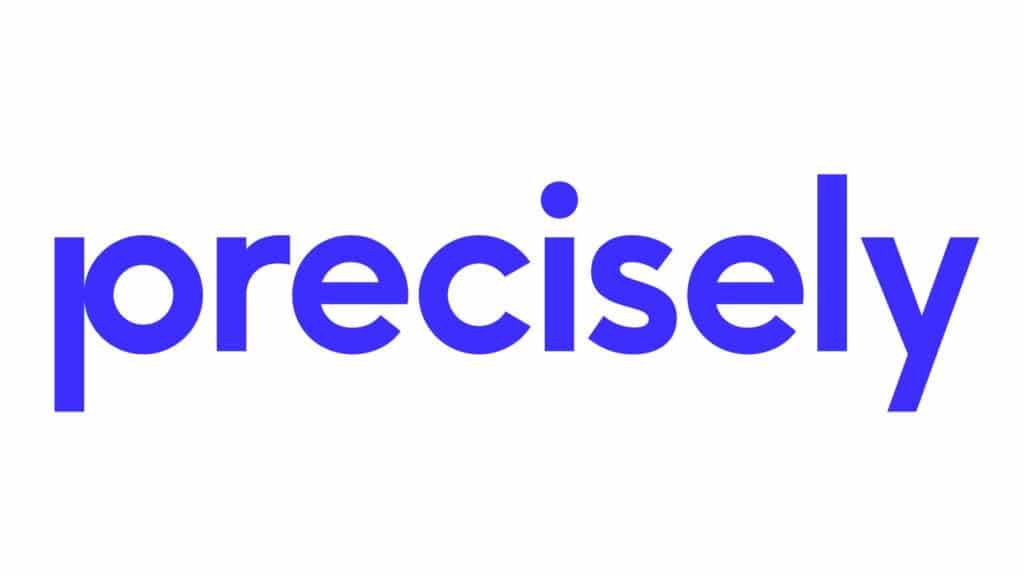 ETATS UNIS| precisely

They are the architects behind the accuracy and consistency of data. Their approach gives the confidence and context to reach beyond today's performance. They move and help process data with integrity, giving tomorrow's market leaders the ability to make better decisions and, ultimately, build new possibilities. With unmatched expertise across data domains, disciplines and platforms, they equip with high quality, enriched insights that fuel innovation and power decision-making at scale.

FRANCE| WENXT S.A.S.
we::nXt est une société de conseil spécialisée en Accélération Commerciale, qui aide les Scale-Ups dans leur croissance commerciale et leur développement international. we::nXt est uniquement focalisée sur quelques segments verticaux spécifiques de la Tech: le Cloud, l'Intelligence Artificielle, les Services Géolocalisés, et les Transports Intelligents. we::nXt est constituée de cadres dirigeants qui ont une large expérience en leadership commercial dans la High-Tech. En complément de ses missions de conseil en Accélération Commerciale, we::nXt distribue les GéoDonnées de MBI qui permettent à ses clients d'implémenter un Géomarketing performant.